Okay… so This time I stayed with my hitchhiking plans… got two really nice rides… the first one from an Austrian priest and the second from a Turkish construction worker. Once in Vienna I had some problems getting in contact with my host so found a backup one… while waiting in the city I found a huge demonstration for Palestina in Gaza… (Kind of a nice church in the background too… Stephanskirche)
We also had a really nice Picnic… on the left is Fabian my first host, and to the right in the front is Maria, my second host.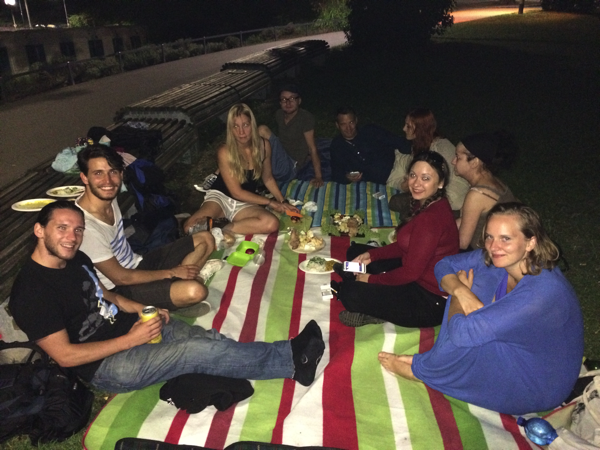 The last day in Vienna turned out to be a bit adventurous… we woke up with several hundred police men on the street and helicopters above… it turned out that some house occupants refused to move out and the Police had called in groups from several surrounding cities.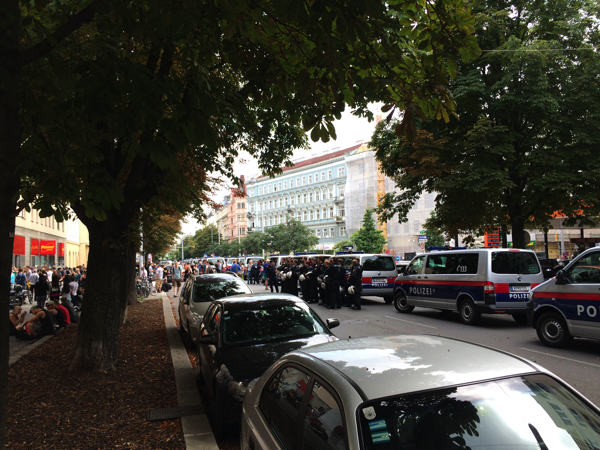 My host place was actually INSIDE the barricaded area… so in the end she couldn't get back inside her apartment after having followed me to the station…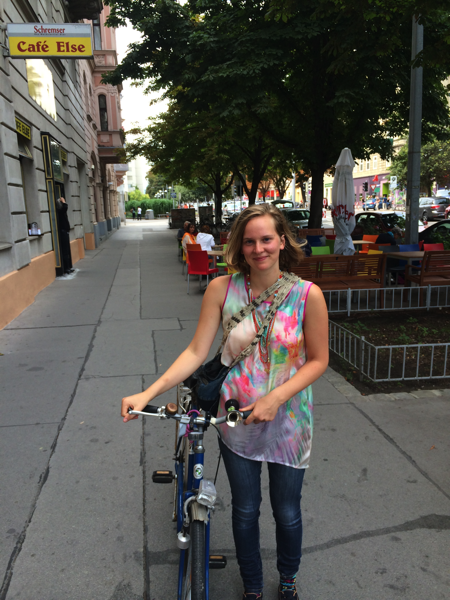 Oh, and a short part on Budapest also… kind of had to show this picture of the parliament… really looks like a fairy tale castle to me 🙂

 And as a final note… In Budapest I managed to get two pieces of this Pizza PLUS a 33 cl soda for 1,6 euro (about 15 SEK). Kind of like that city 🙂