Another country… had a pretty long flight (about 16 hours) since we had an engine problem… but in the end it all worked out fine and we arrived in KL (Kuala Lumpur).
I had a lot of fun in KL, going to CS-meetings, staying at different hosts and making an excursion to an amusement park called Genting Highlands.
Arriving in KL and meeting my first CS:ers there.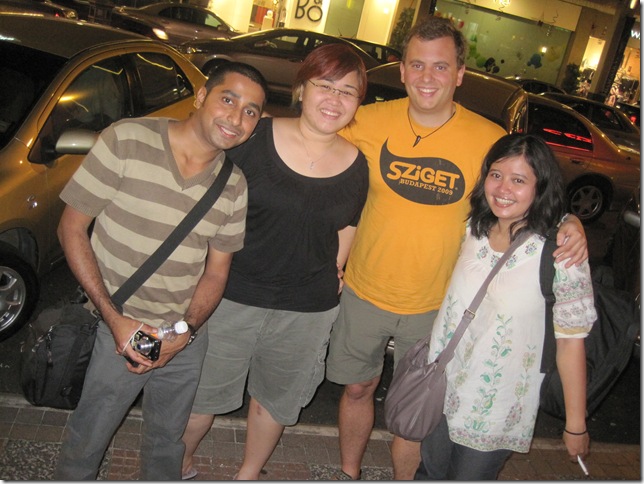 Don't we look happy 😀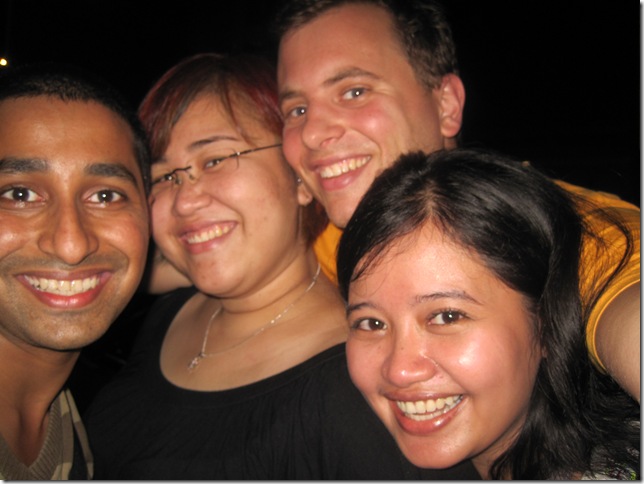 The Petronas towers… really HUGE buildings that define the KL skyline!
With two CS:ers at the second meeting I went to during the first night… I can tell you it was warm to lug around that 27 kg backpack in 30 degrees heat… especially the first night when I was not used to it…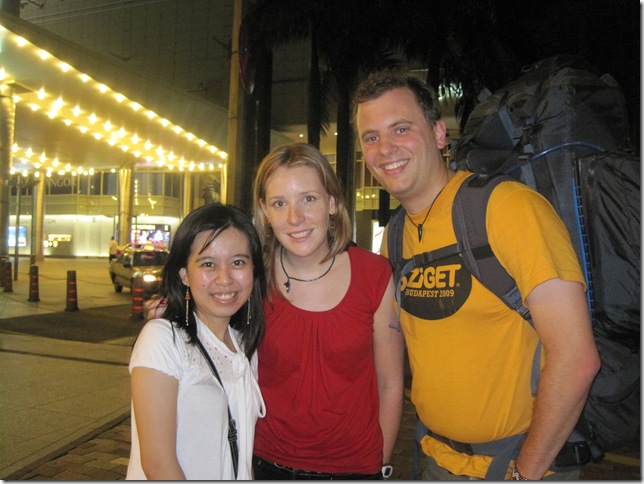 Second day… found a nice lake-area in the middle of KL.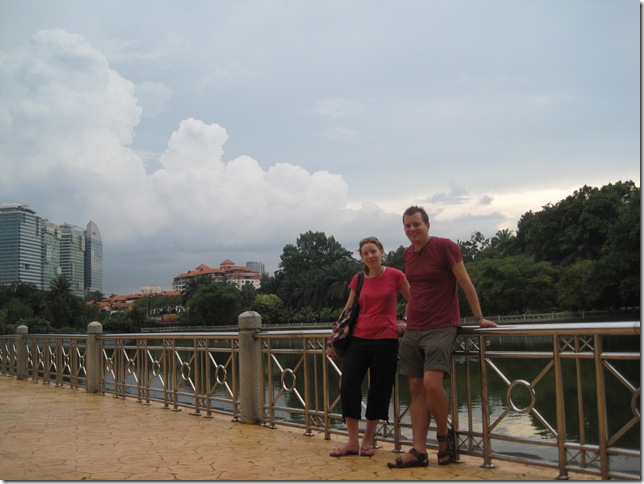 big CS gathering… the KL group was really active so easy to get to know many people 😀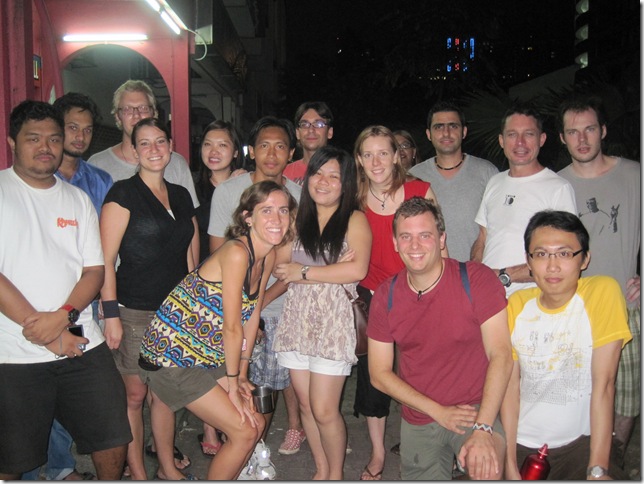 Me and two CS-girls… they ended up staying at the same host as me for a couple of days…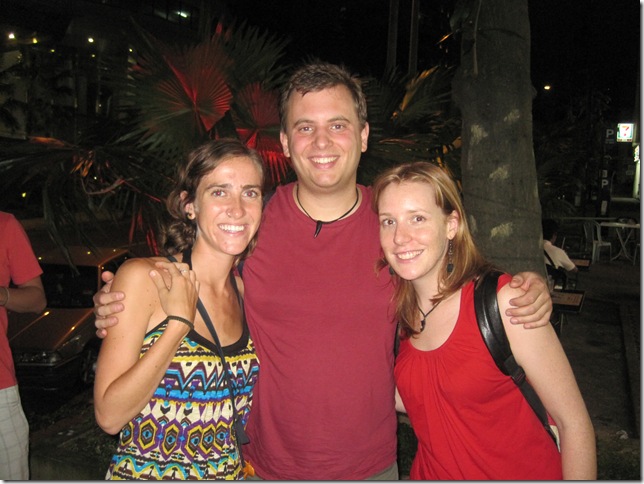 At a Salsa-club… ehm… yea… I got a bit sweaty!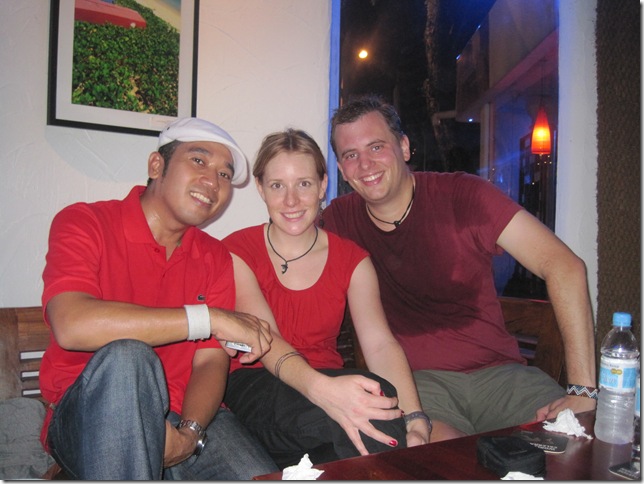 On our way to Genting Highlands with the CS-girls and our two hosts (left and right of them)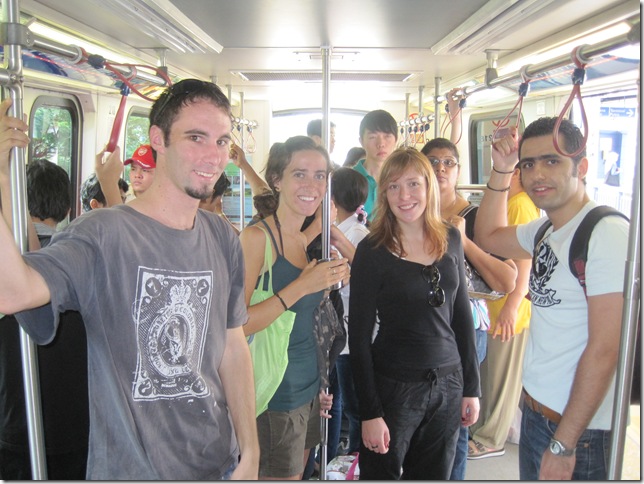 A chinese temple in the middle of the amusement park…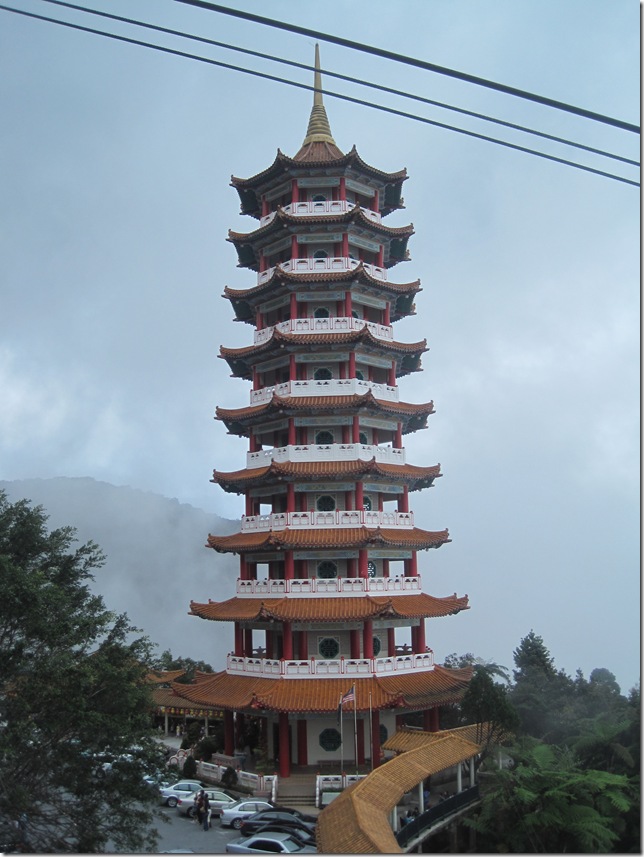 There where lots of statues like this in the temple… guess you don't want to go to hell if you are chinese…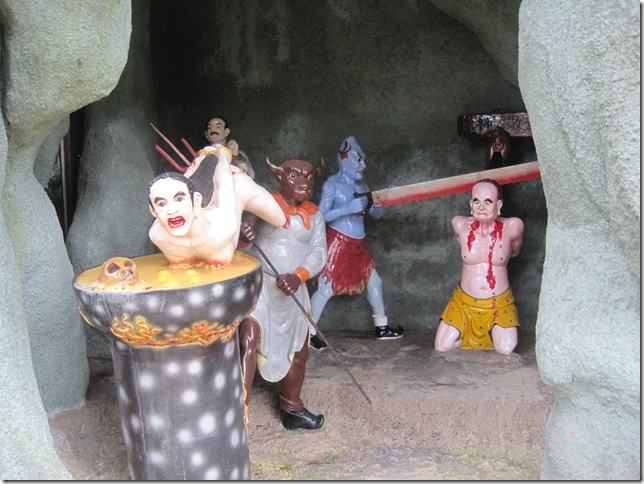 A VERY big Buddha!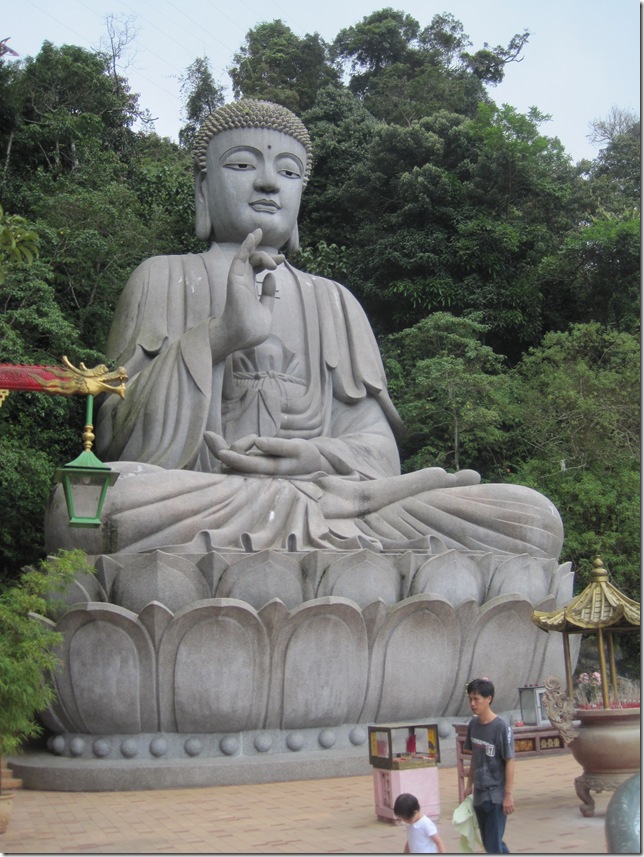 Wheee … we are going on the superman…a rollercoster in which you lie down!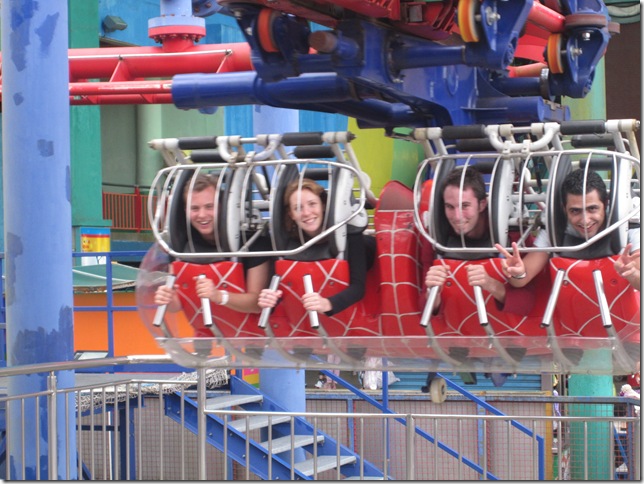 Two surfers sound asleep in the middle of the day… that is what happens when you stay up late 🙂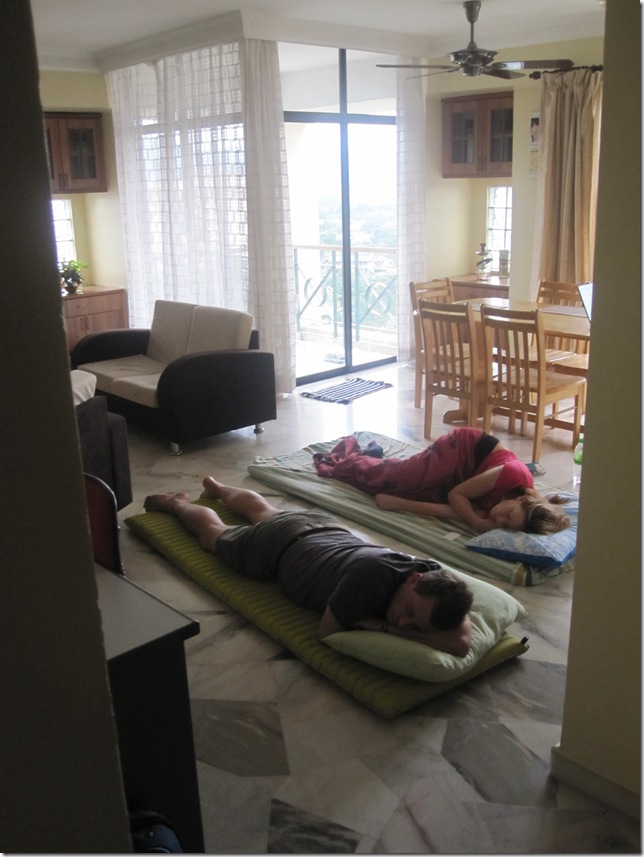 Barbeque by the pool… nice!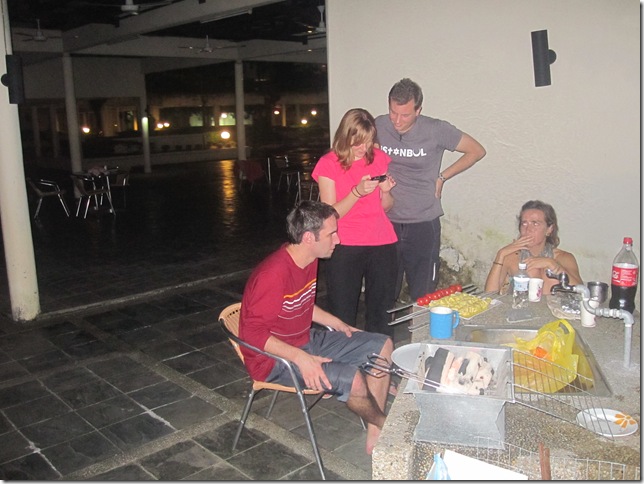 On our way up to the Genting park (these pics are a bit mixed in order :-D)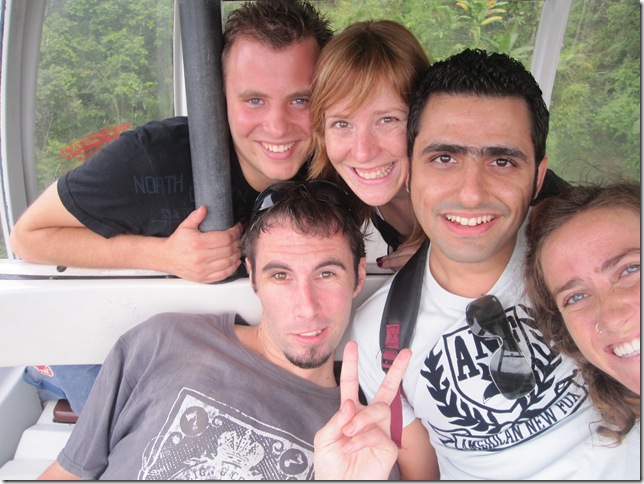 More of the Buddha statue… now with us in the front.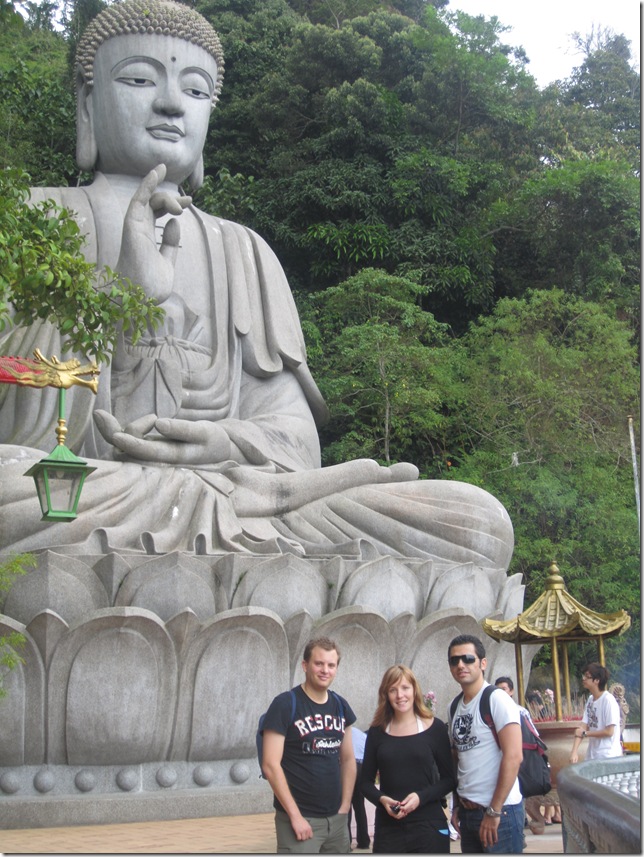 We where poosing with a group of chineese girls… they wanted us to do the V sign with our hands 😀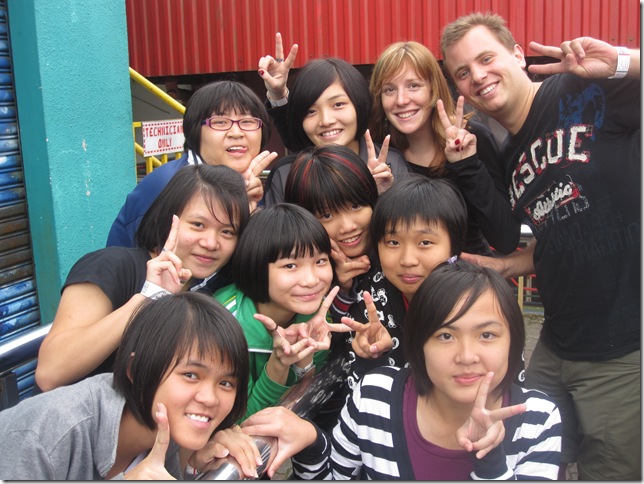 Jumping back in time to the first night I met the CS girls again (this is what happens when you take pics from the cameras :-P)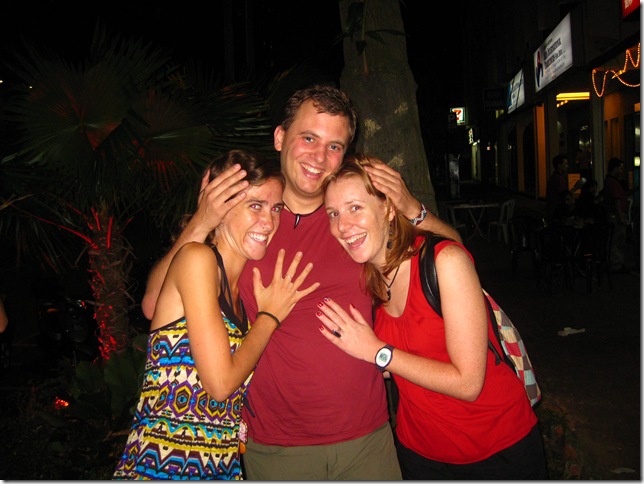 Yeay… a drink at the salsa-club (eh… for you that wonder… it is actually non-alcoholic 😉
The CS-crew that went to the salsa-club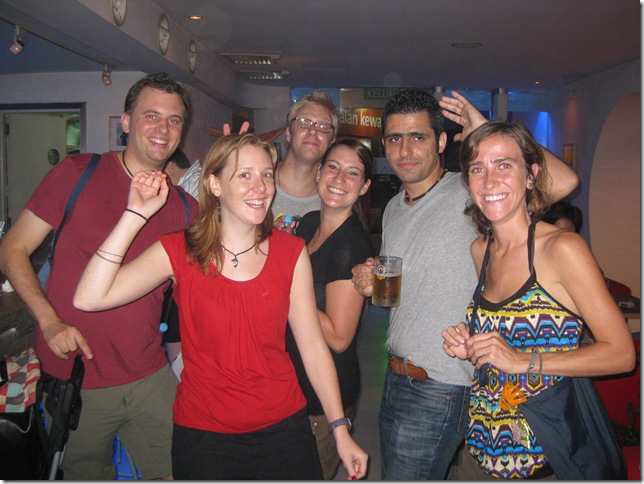 Some dancing!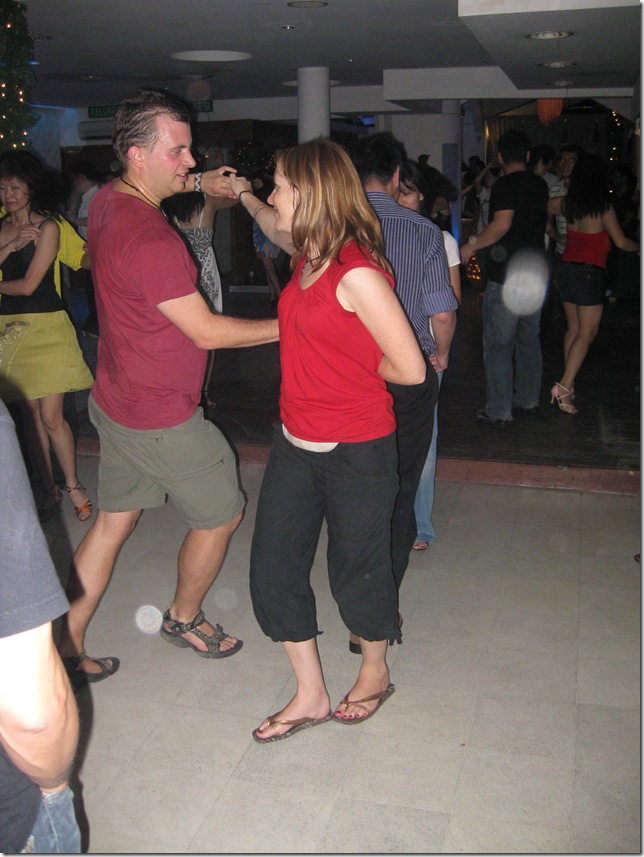 Two at one time! And yea… it WAS warm in there!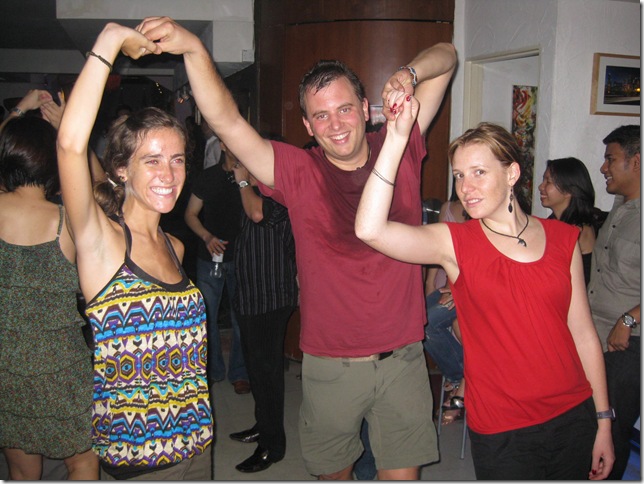 More barbecue pics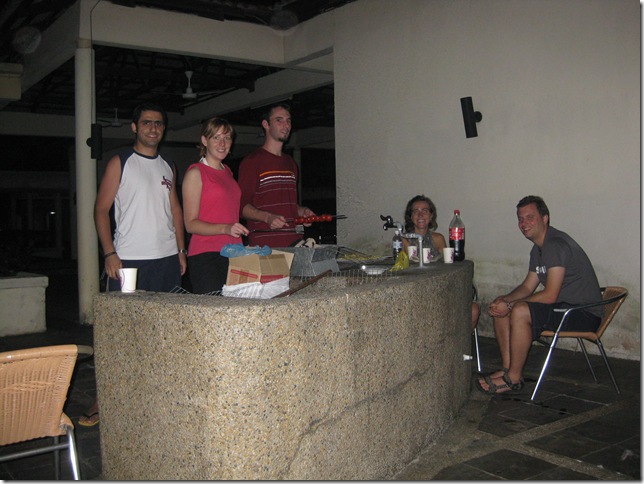 If there is a pool-party you need to jump into the pool right?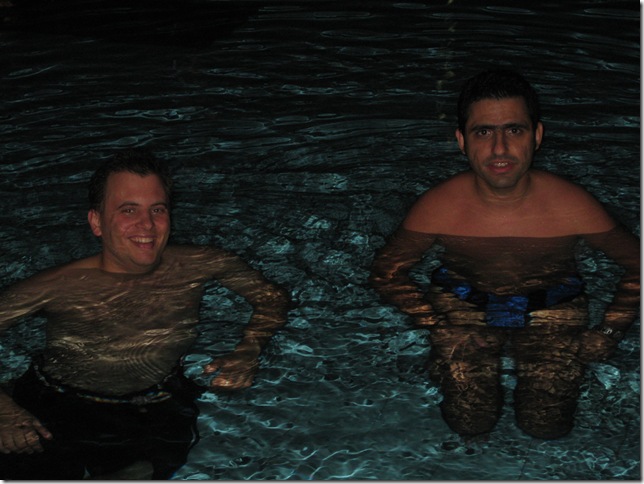 More pool pics! Observe my feat… all that time walking in nice boots gave my feat a bit of a shock when I started wearing flip-flops again… took almost two weeks to get my feet used to them again 😀