Singapore… I went here mainly for the ZoukOut dance festival… but ended up arranging a pillow fight there too… quite a lot of fun 😀
Most of the below pictures are from other people's cameras, found on facebook 🙂
I kind of feel that there was  some collaboration here on the fighting…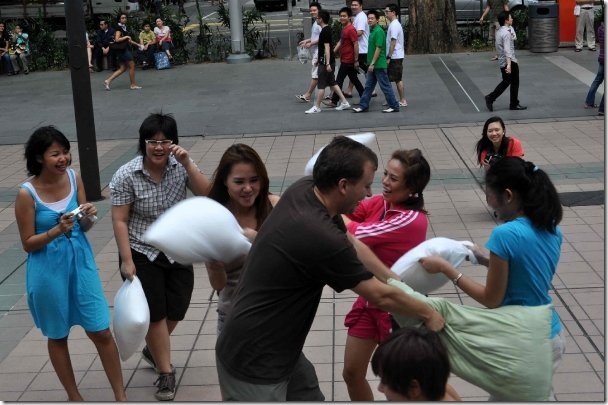 Time for posing…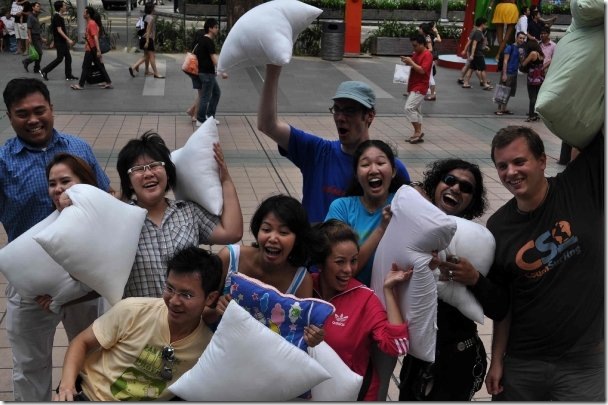 and again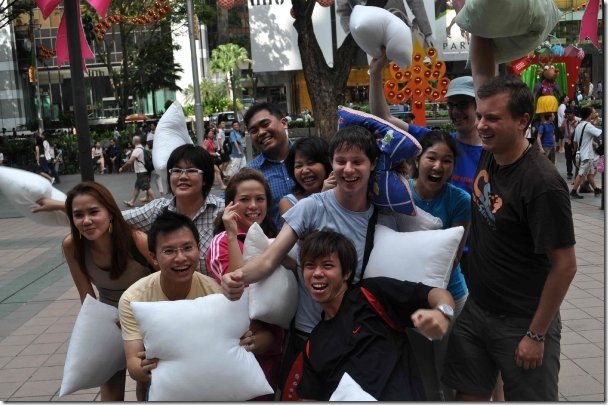 and again…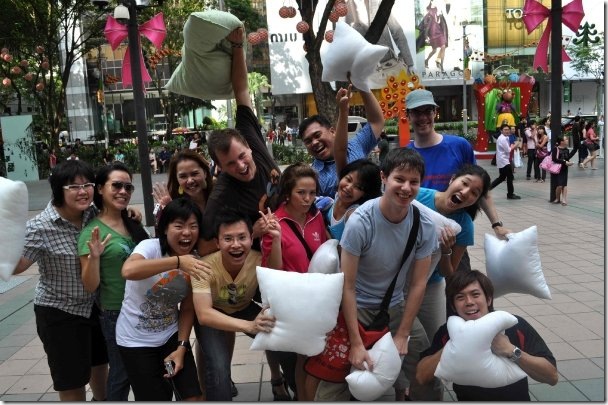 and again…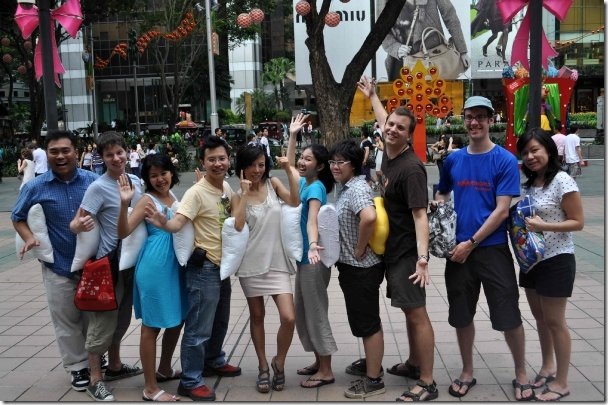 Whee… pillow flight… ehm… I mean fight!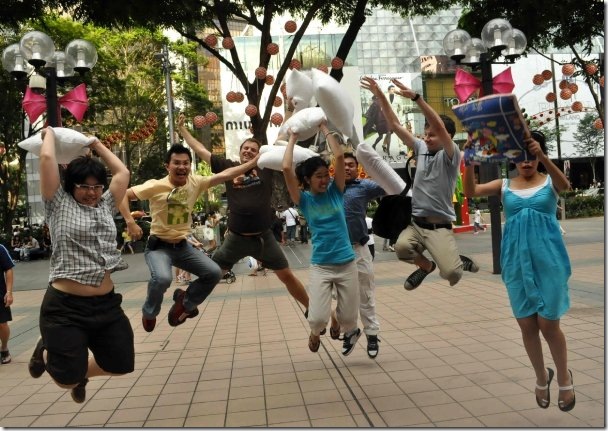 Super-tall pillow fighting machine!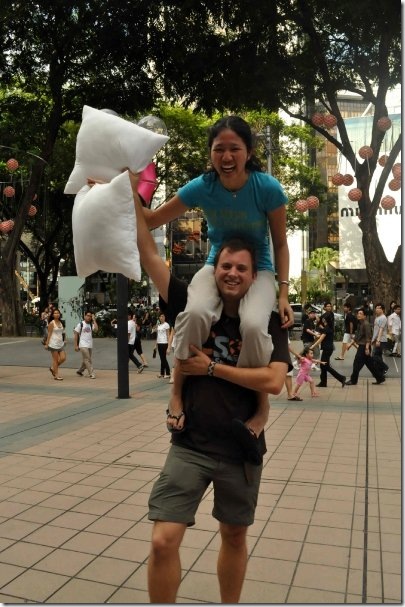 Pillows in the air!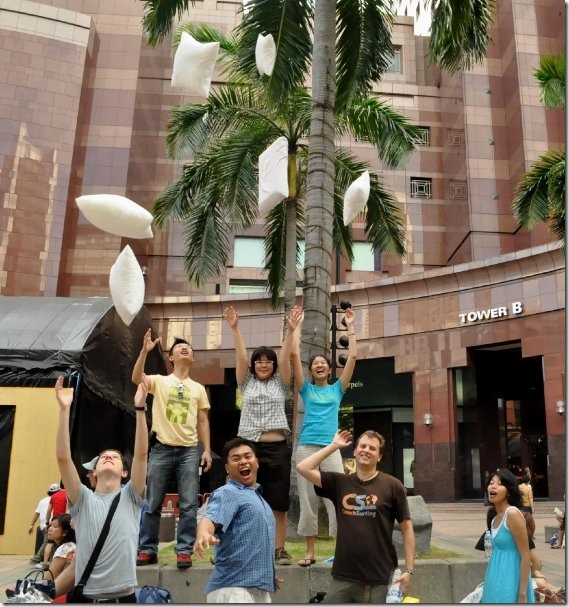 Some massage after a fight is never wrong… but wait… I think there is a hidden message here 🙂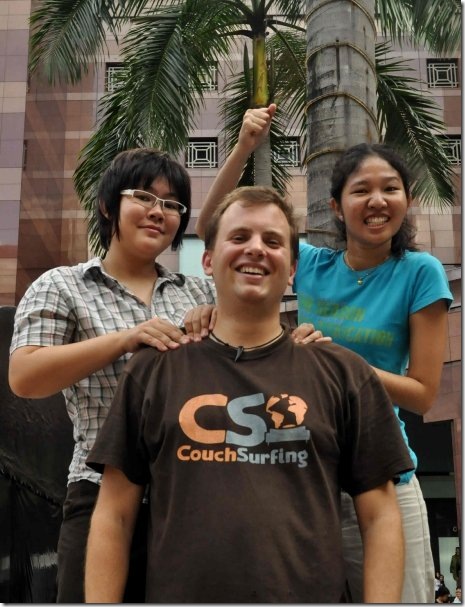 Under siege…
and then it calms down!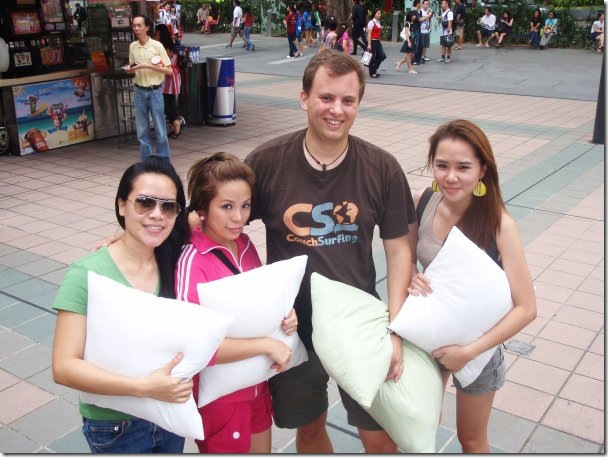 More pillows in the air!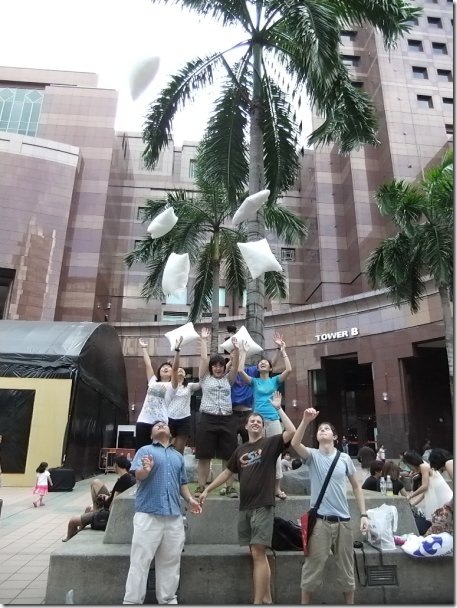 Some might recognize this as my facebook profile picture..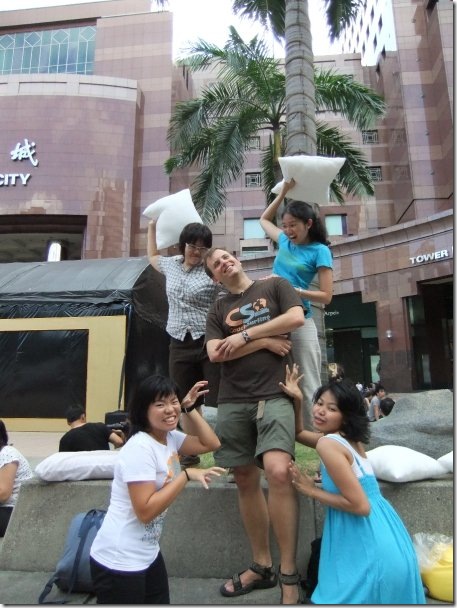 Singapore street… very much cleaner than Malaysia…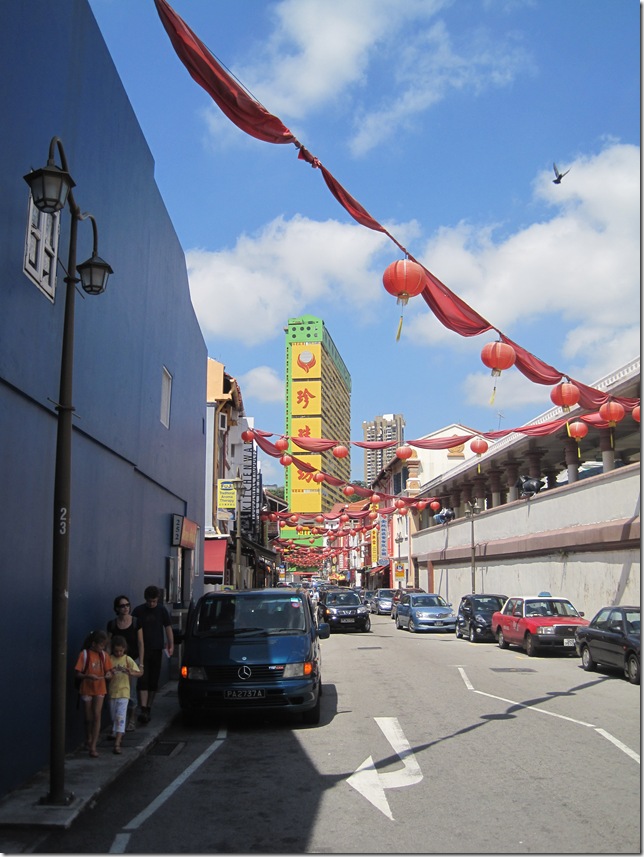 Very nice Buddhist temple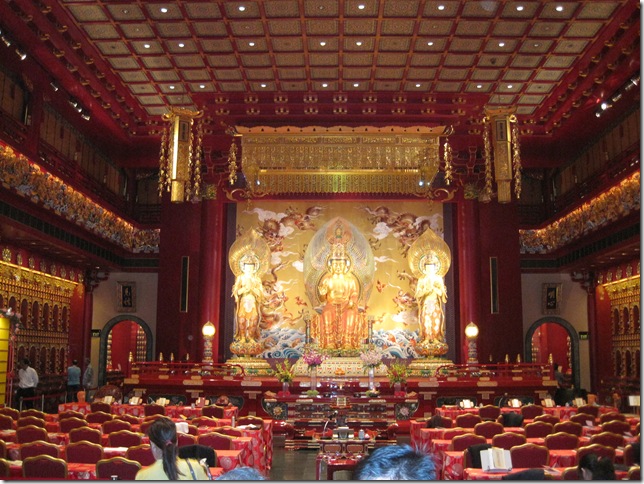 You can buy these small shrines to put the ashes of a loved one… as a grave.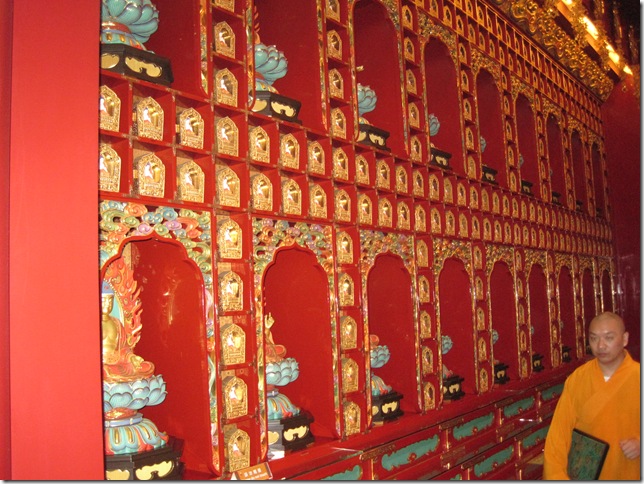 On top of the temple… hard to believe that this is in the middle of the busy city.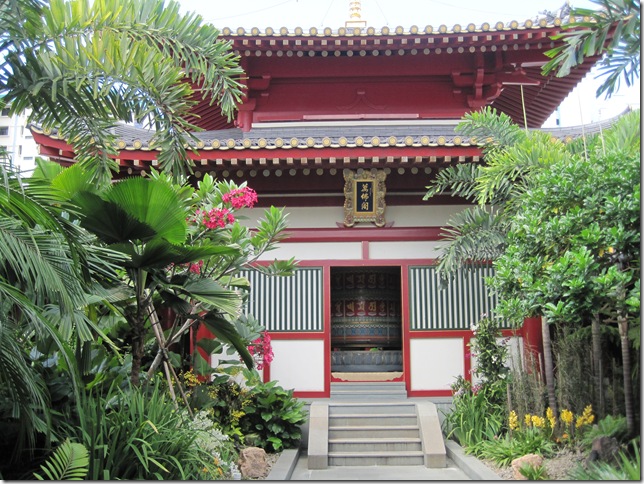 ZoukOut festival… looooads of people!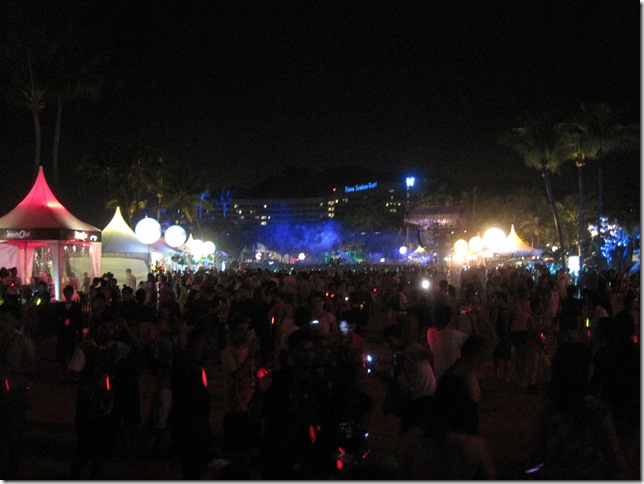 Why have a dance festival in a country where it is 30 degrees also in the middle of the night? Well, for one you can have a dance floor in the middle of a pool… for the other girls can run around in bikini during the party 😀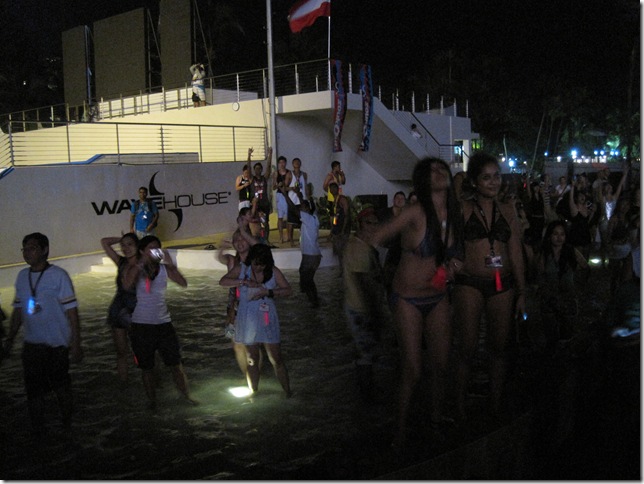 Fireworks during the festival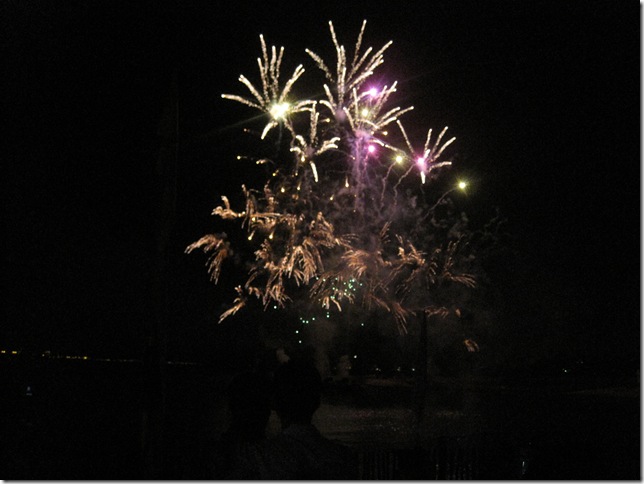 Want to hook up with someone? Go to the flirting point!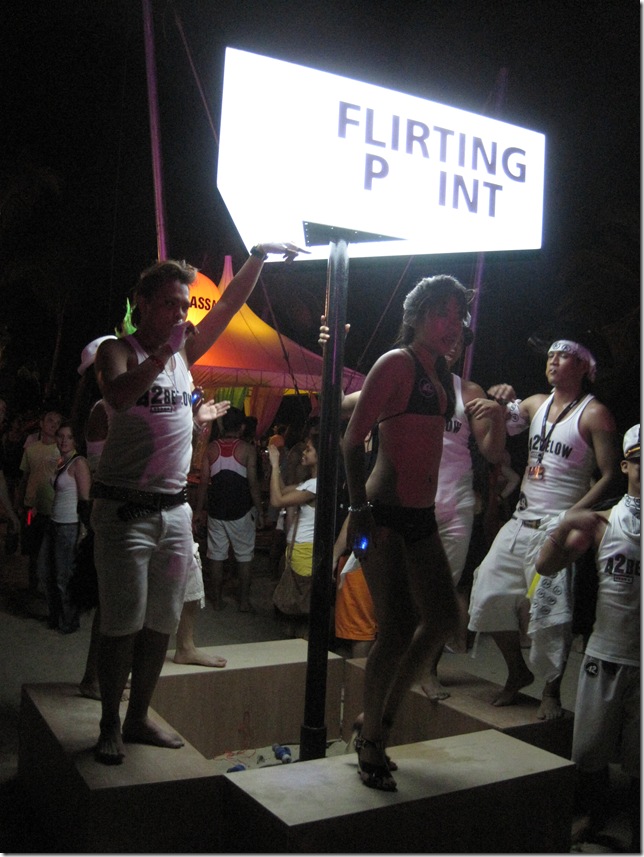 Why not do some wave-riding during the festival!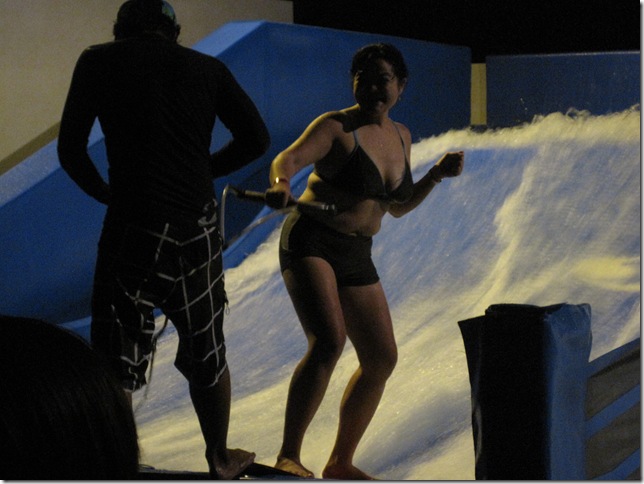 Flirting point in full action 😀
Good music, cool lights and laser-shows… great festival!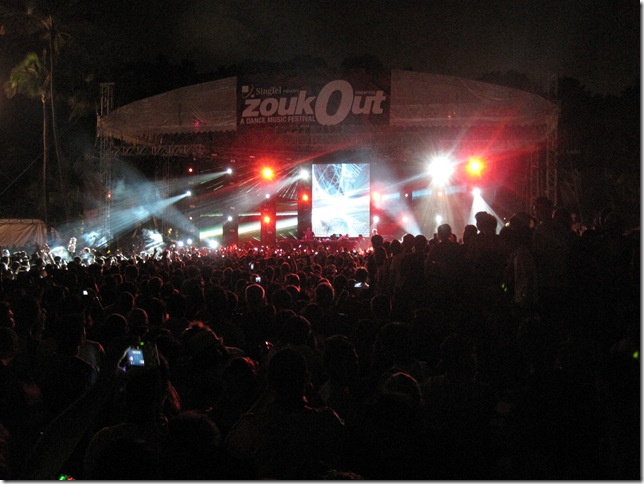 The couchsurfing crew!