Day 167 to 171 Penang & Langkawi
Langkawi turned out to be a bit of a paradise on earth after having been in big cities for a long while. Fantastic beaches, parties by bonfires on deserted beaches and loads of clubs without dress-code (where you can enter in shorts!)
The first thing that happened when we arrived at the Island was that we met two German girls who took us with them to a party on a deserted Island called the Monkey Island. When we came to the boat we quickly realized that Me, Josh and Victor where the only non-native guys there though… oh and about 40 blond European girls… well… quite easy to guess we had a really fun party night!
We also rented some scooters and drove around the Island… I had a bit of an accident (going very slowly luckily) and dislocated my shoulder quite bad… two weeks later it still is sore… but is getting better for every day 😀
Partying on Langkawi the first night:
Scootering around on the Island:
With Lukas on Penang (this was actually one day before Langkawi)… they guys had some fun on my hand-gestures on my different profile pictures on facebook so we did a parody on them 🙂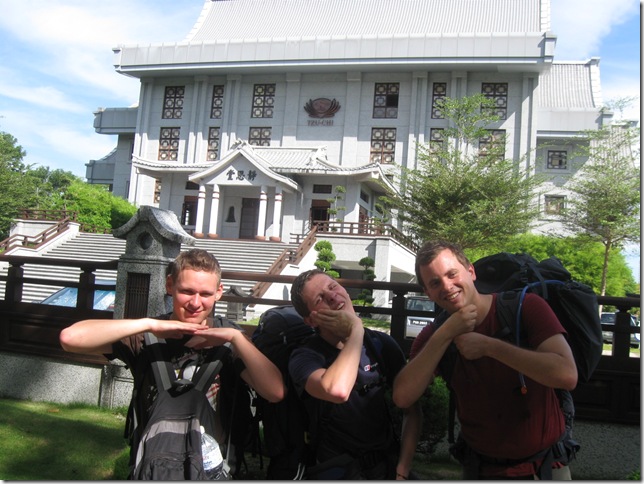 On the bus ride to Langkawi… Victor and Josh resting a bit.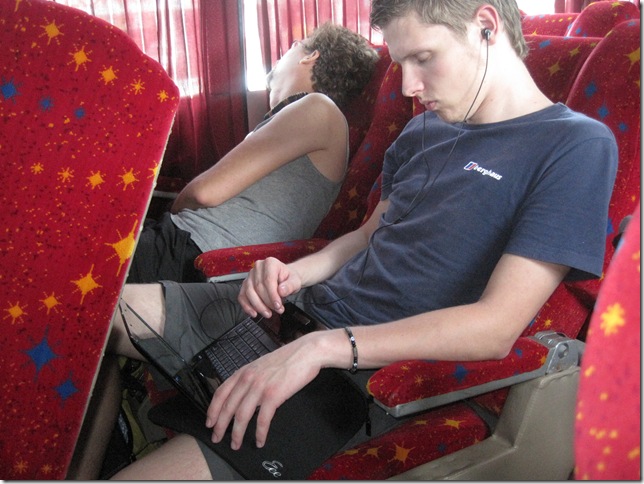 A sign when we came to Langkawi…. such a true sign 🙂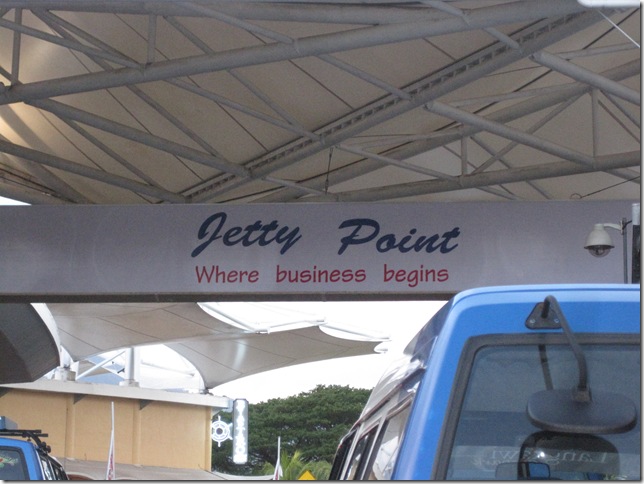 Cat, one of the German girls we met up with the first night that took us to Monkey Island.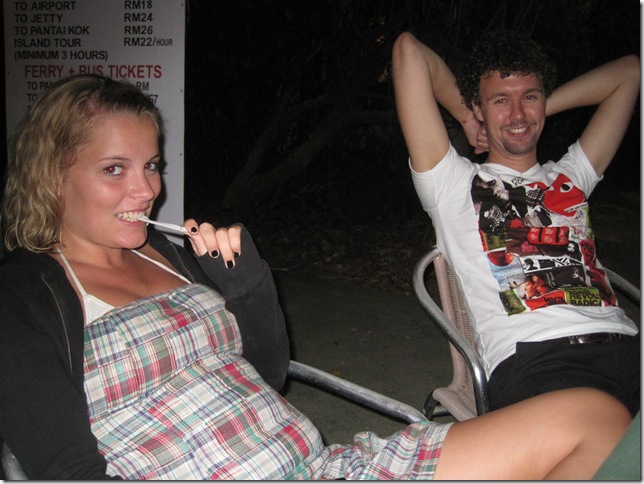 Victor feeling the Love!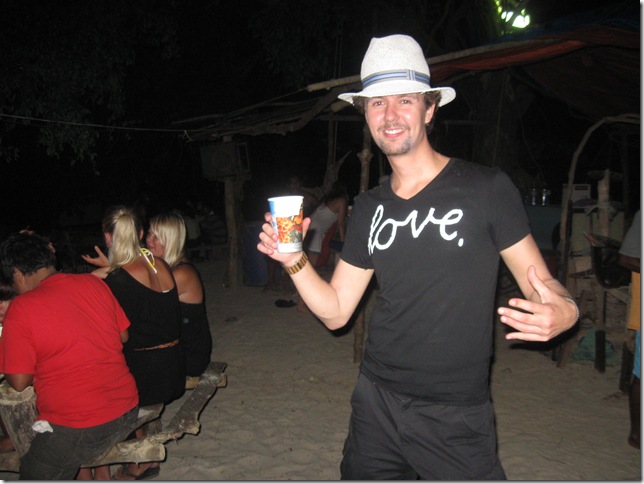 Loads of blond girls as i said…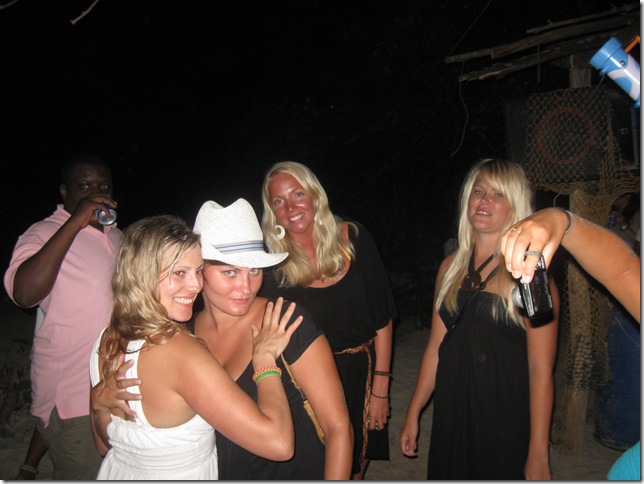 The first night we got a room with only two single beds… Josh kind of occupied a bit more than the whole first one… so me and Victor where cramped up on the second 🙂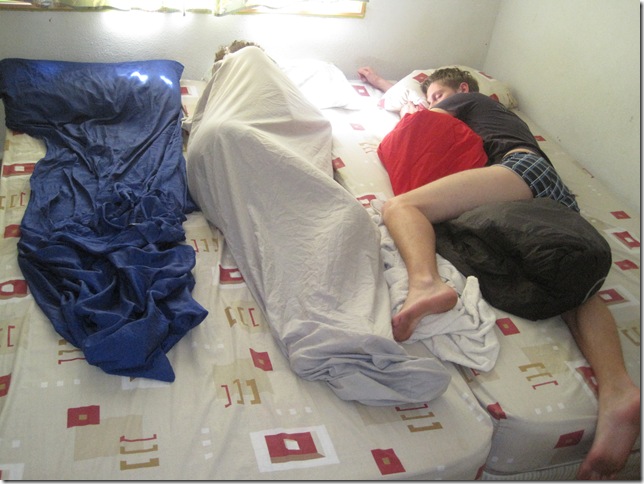 Me on a scooter with a golden helmet 🙂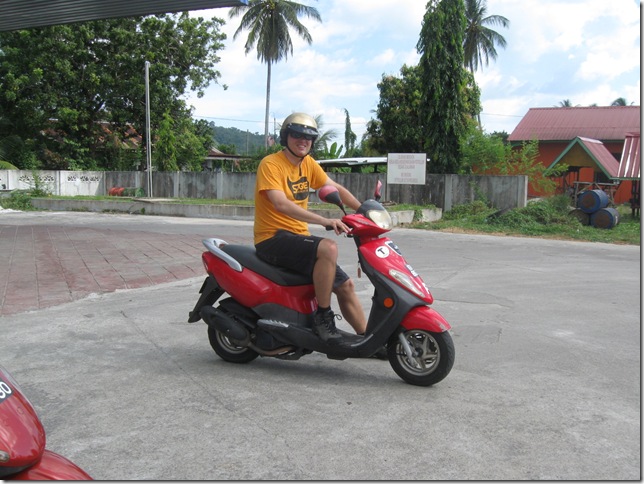 Scenery on Langkawi… was really a beautiful place!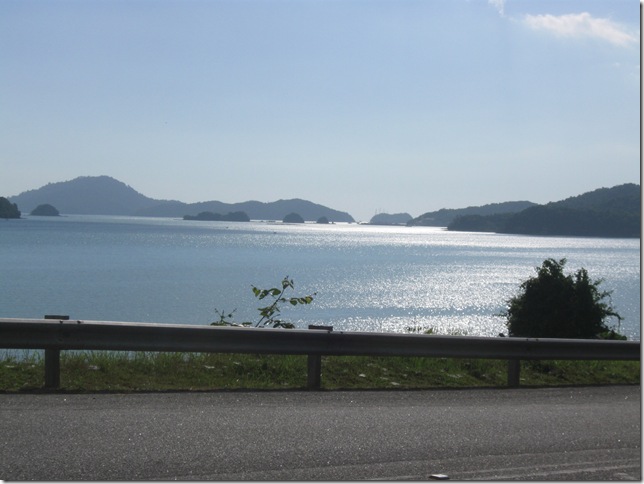 Victor ready to race!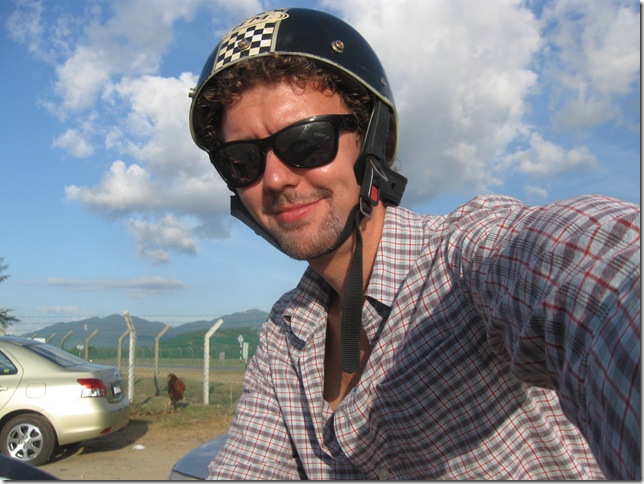 Flying on the beach!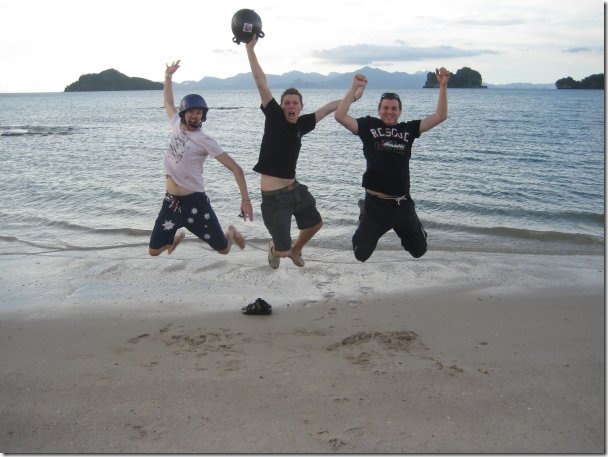 Josh looking quite happy…. with a Lady boy in the background… (he claims he didn't know this of course 😉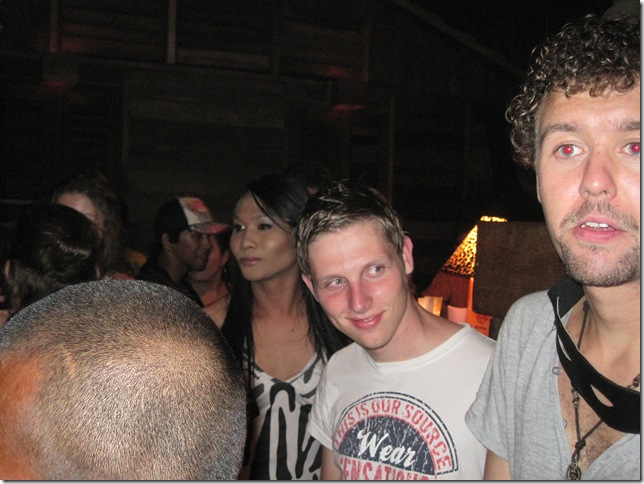 Tourist place? Naaaah…. not at all 😉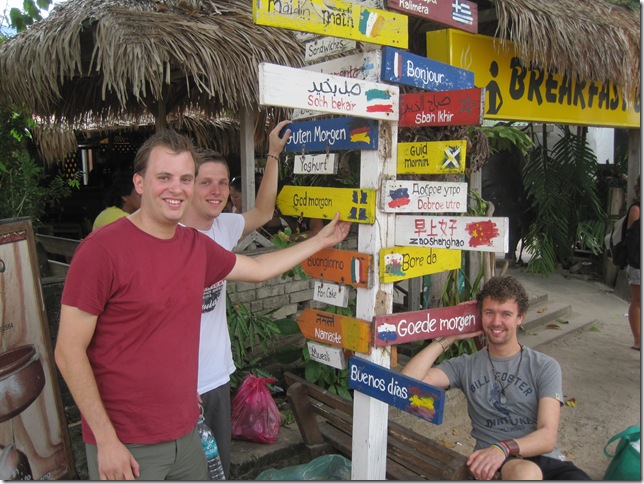 Us with the two cat girls..