176 to 180 Koh Phangan
Here comes a first update from Koh Phangan, I will probably stay for a while longer on this island so expect more info to come later 🙂
The boat-trip out here was quite interesting. We where on a small shipping boat that they had decorated with rows of bunk beds… you really slept shoulder to shoulder with your neighbor.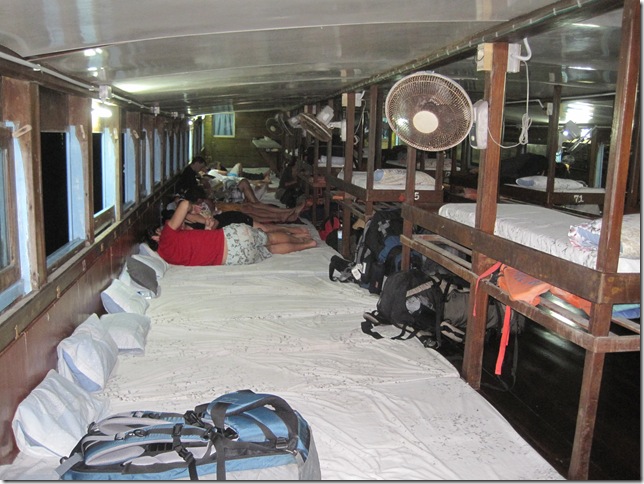 Victor on Christmas morning in our Bungalow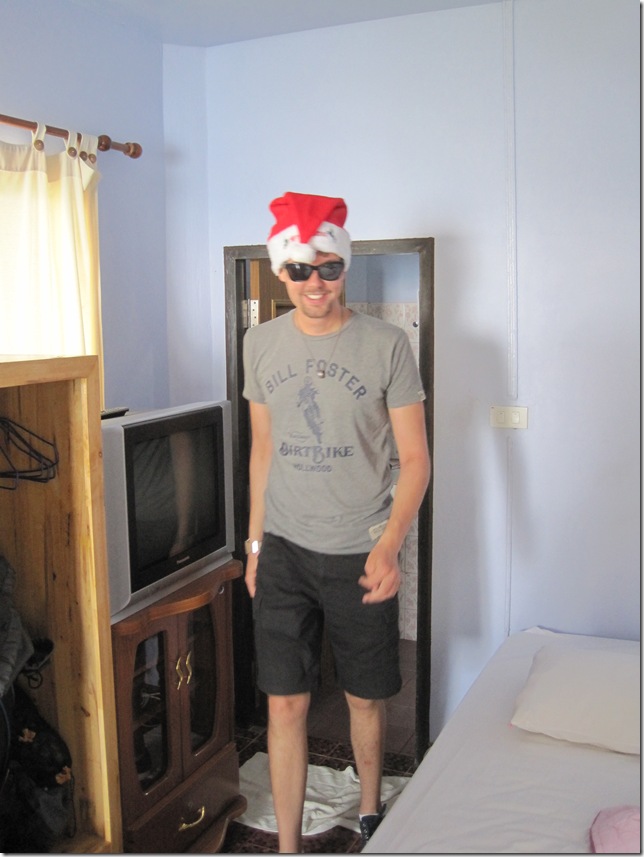 The Bungalow to the right and the beach to the left 🙂
3 small Santa ready for Christmas!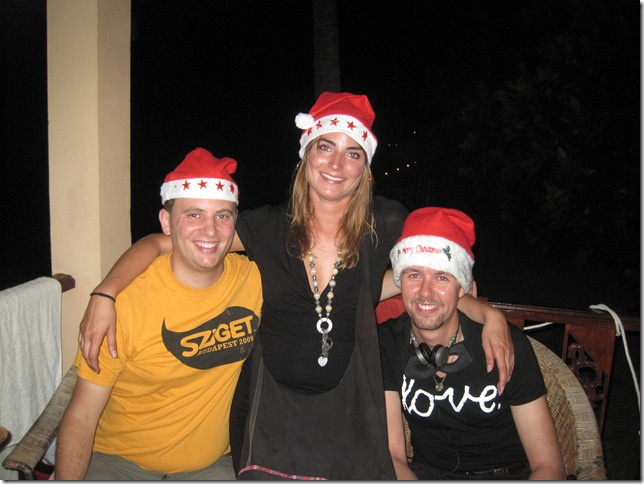 Swedish Christmas dinner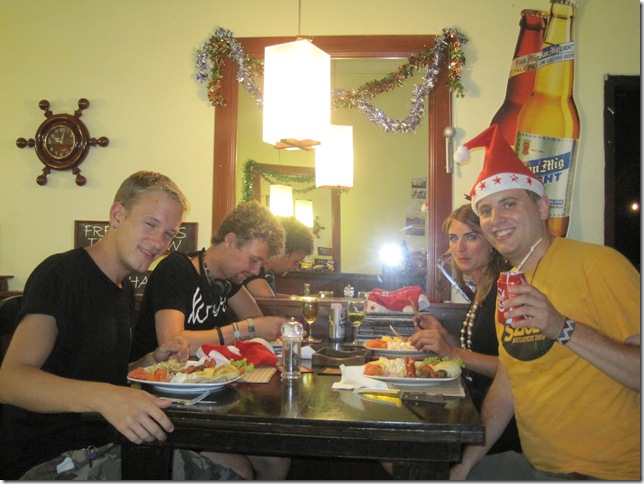 Well… KIND of Swedish Christmas dinner 🙂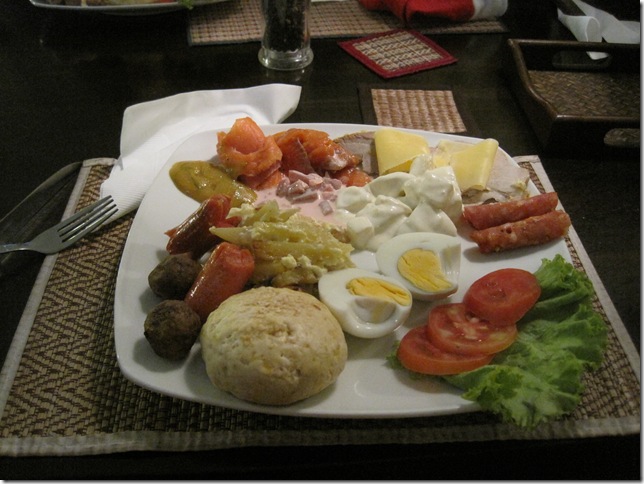 I am staying with the two guys in black… the girl to the right I met up with on the boat ride over to the Island…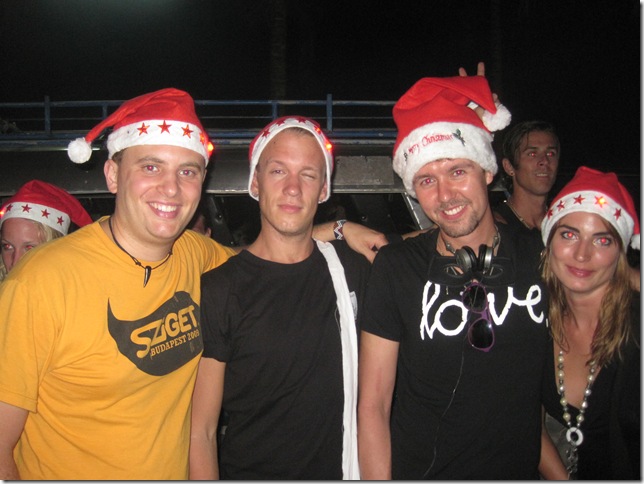 Half moon Christmas party… was really wild… SO many people there 😀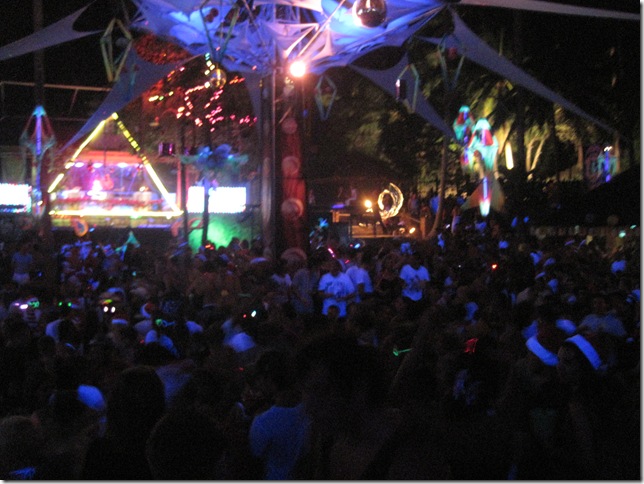 Foam machine on the beach of the full moon party (the day after)
A lot of people on the beach!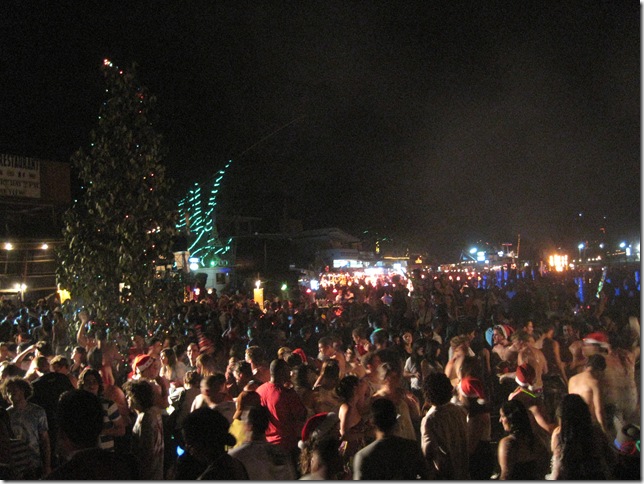 It is a bit dark… but Victor is actually on that slide to the right 🙂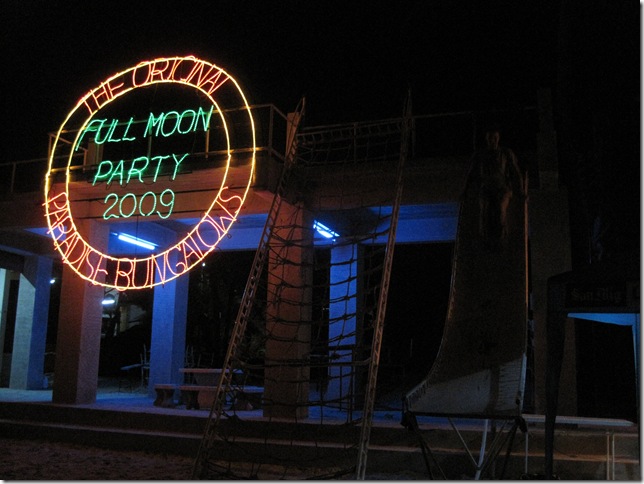 Yea… Bevis and Butthead… or?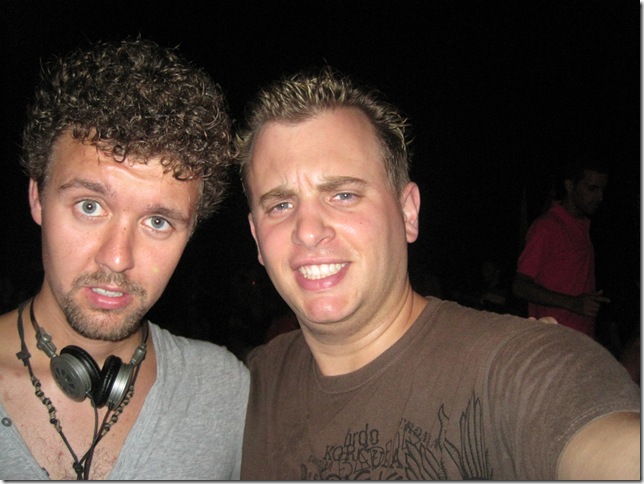 These are called bucket shops… they sell a bucket of liquor (about 1 liter) for between 150-300 bath. (About 3-6 euro)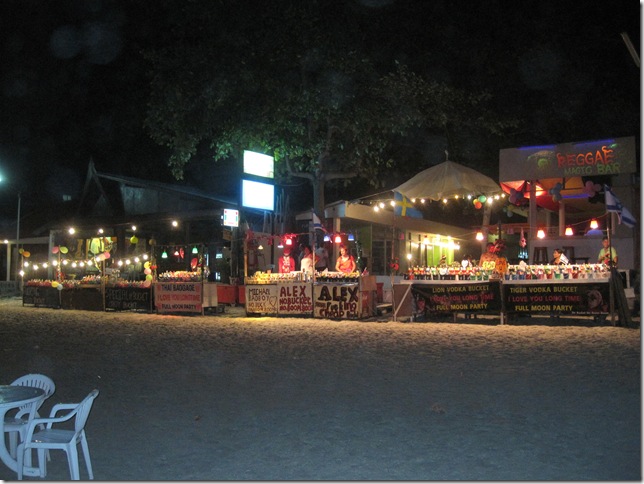 Henri putting UV-paint on Victor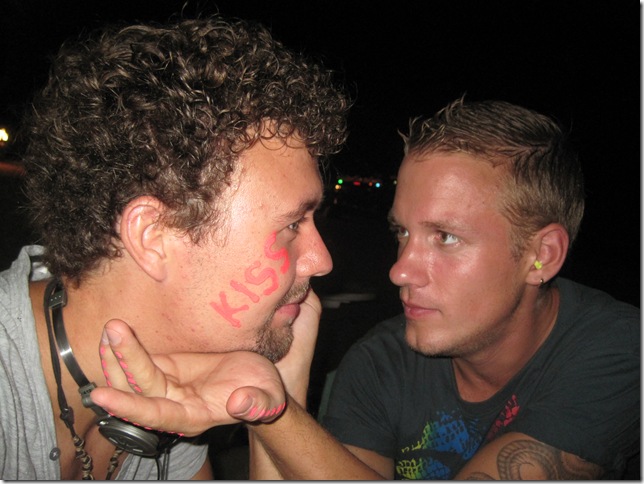 Soo nice 🙂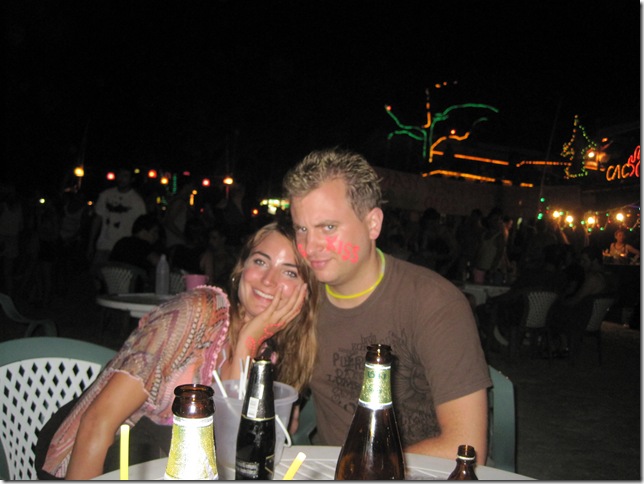 Scary hand!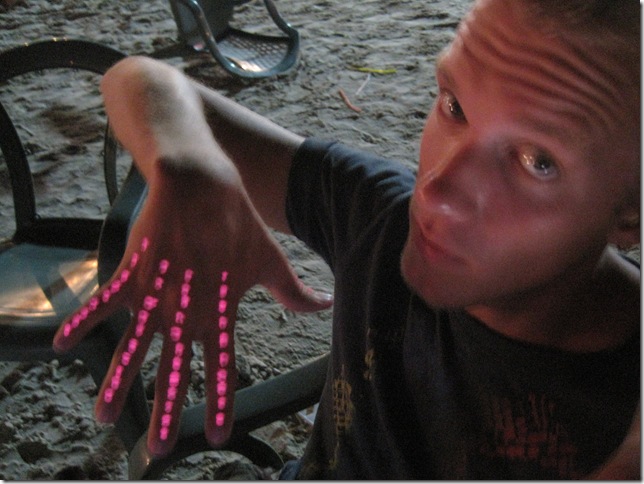 Then the question came… did the text work?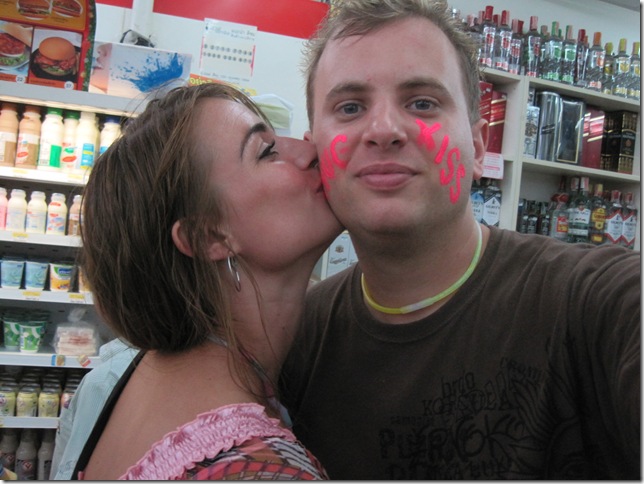 Well… Victor got a bit jealous… so luckily Chantal decided that it worked for him too 🙂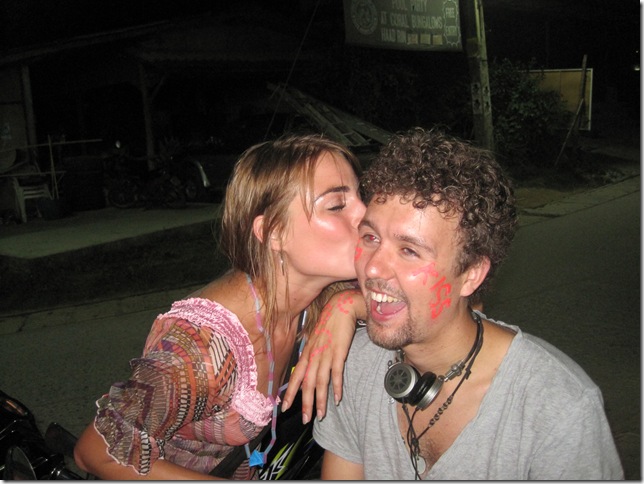 Typical Thai spelling 😀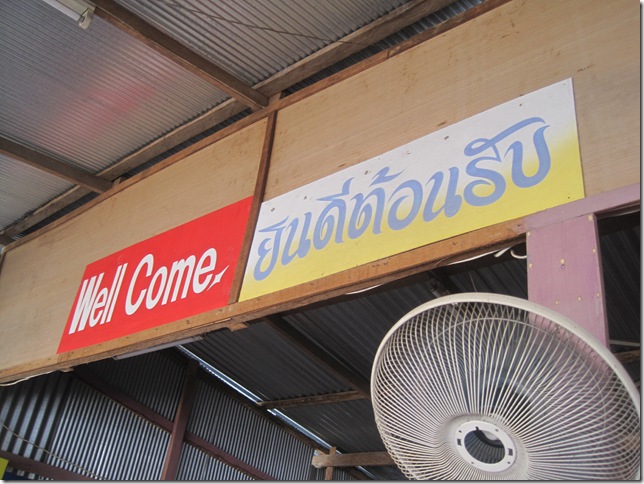 From our porch on the sunset.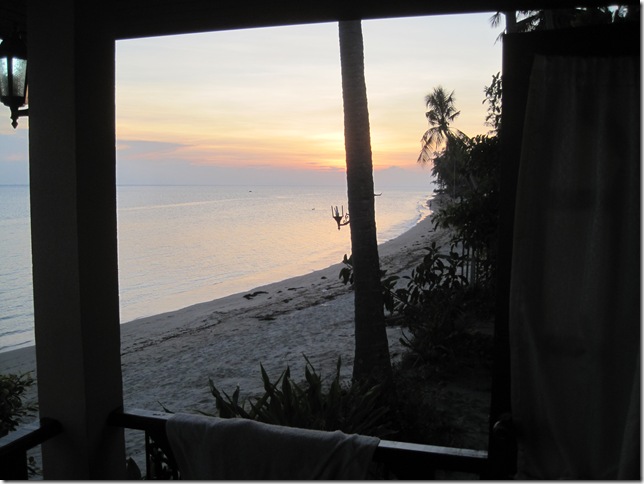 Barbecue dinner (The thing in the middle is actually on fire)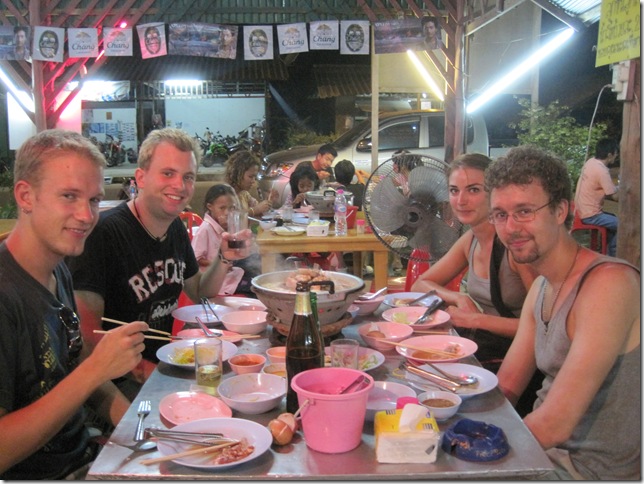 How many people can you fit on a scooter? Well the extra saddle in the front kind of gives you a hint 😉