Day 230 to 248 Kolkata (India)
After Thailand I jumped over to India to have a look at another culture… it turned out to be quite a big difference… more than I had expected to be honest. There are so many people there, people honk the horn all the time when you are on the street and there are SO many poor people and beggars on the street. They don't seem to have invented the waste-basket yet (you just throw the stuff on the the street when you are done… or in the park in the grass etc. which means that the whole city looks like a dumpster.) Oh, and most people live with their parents so it was quite hard to find a couch to surf. In the end I ended up staying in a hostel for my stay… but it was a quite nice place with many fun people around so no worries… was kind of nice to have "my own place" for a while too 😀
I saw a few cool things when I was there, everything from the South Calcutta Rifle club to the Calcutta Swimming Club. (The name Calcutta was changed to Kolkata a few years ago to show that the are no longer a part of the Imperialist rule of the British… but some old clubs keep their names.)
Oh, and I got a pretty bad stomach flu so I lost a few more kilos… now I have lost 16 kg in total since the trip started, down from 98 kg to 82… quite a change 🙂
Fun people I met at the backpacker place I was staying at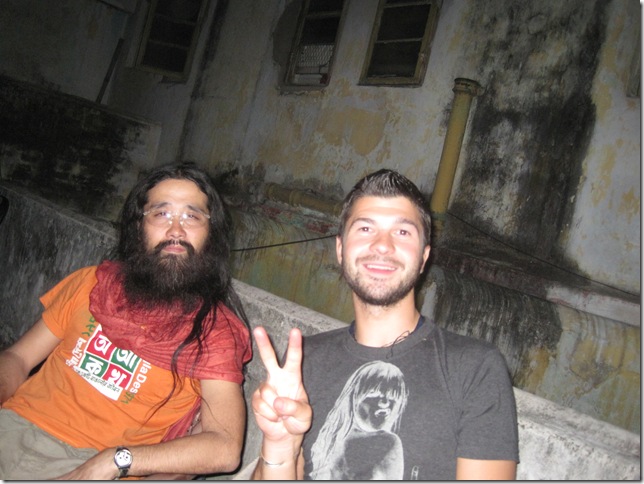 Horses walking free in the park… in the middle of the city… no fences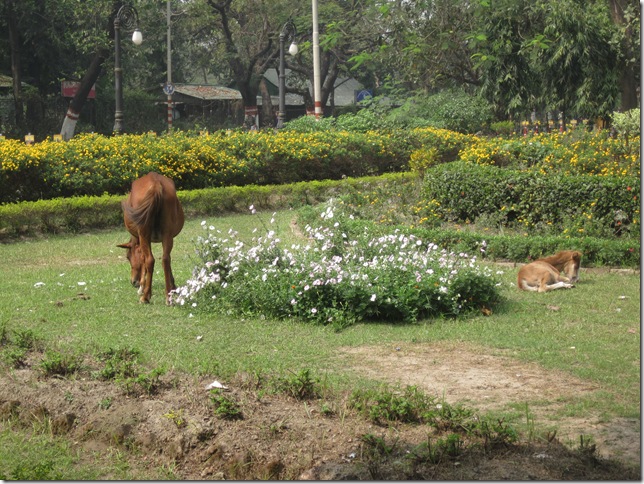 Victoria memorial… in the foreground is a friend I met at the hostel.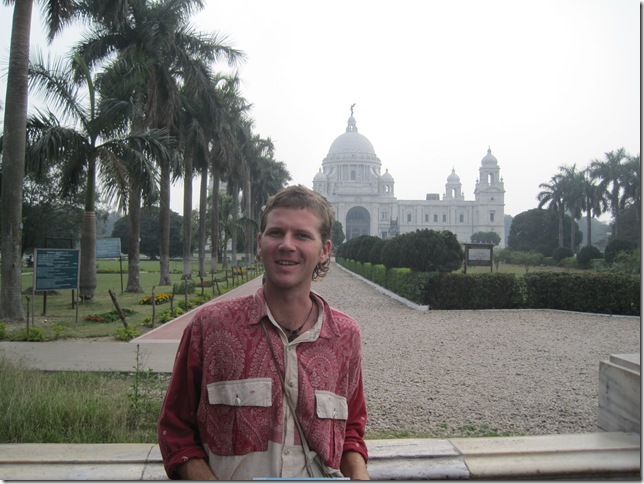 A market… this place sold bananas… and it was HUGE… all the way to the end of this street there where bananas sold… the next one was then oranges and so on…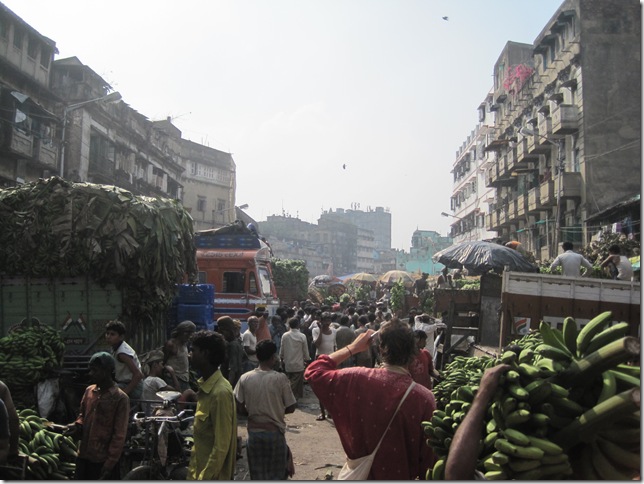 At the rifle club.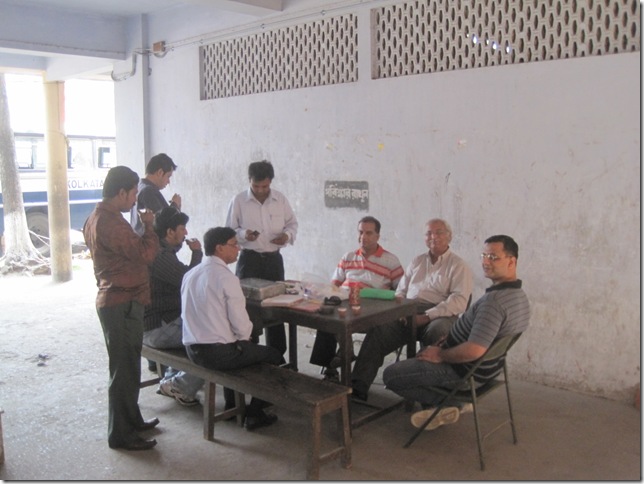 Me doing some shooting.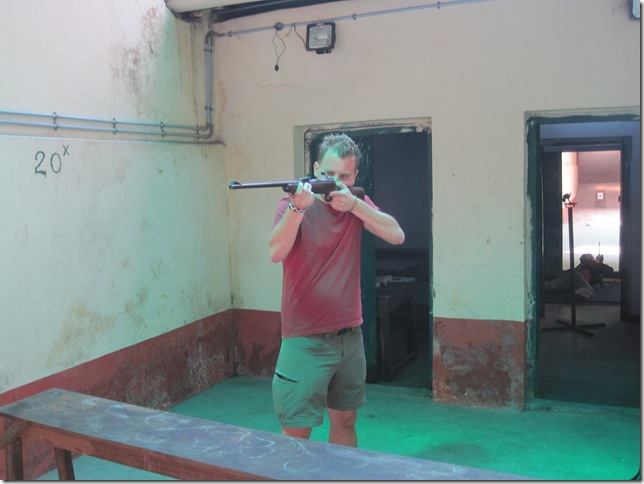 The place I was staying at, "Hotel" Paragon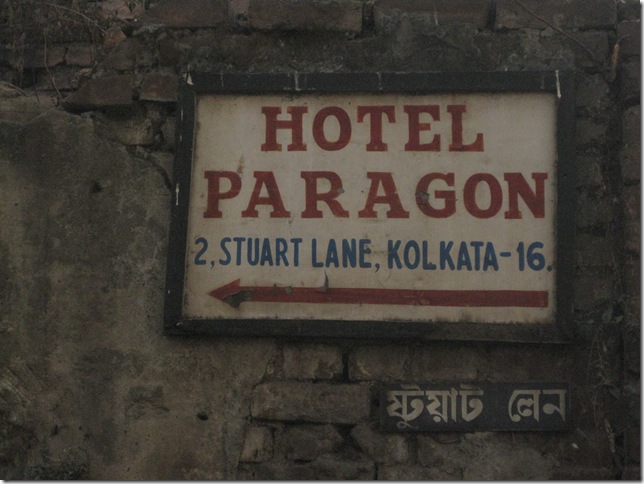 A couchsurfer I got to know in Bangkok who I met up with again in Kolkata. Watch the yellow cabs in the background… they where all of this model… every single one I saw… (and the model is from the 60's or something…)
The view of the park in Victoria Memorial, very nice!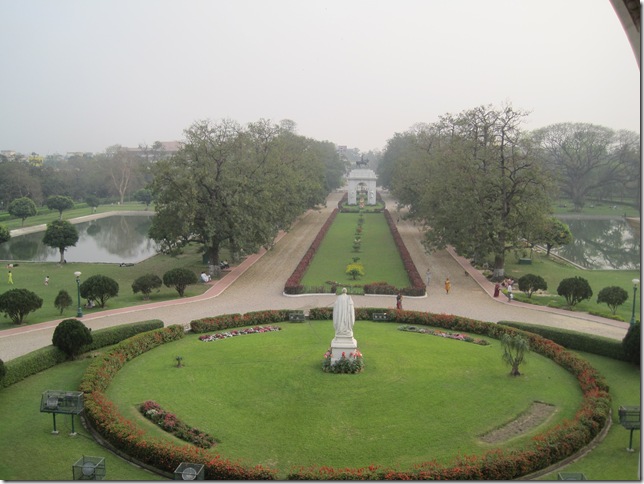 Holi… a festival in colors… and yepp… you do get attacked on the street 🙂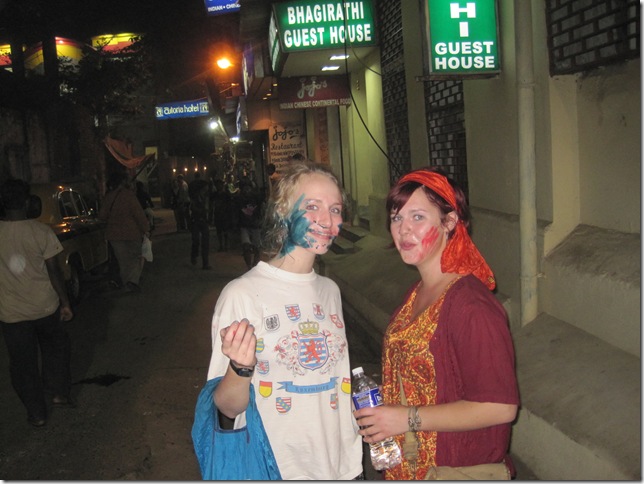 Okay… we are ready for Holi.. me in my new white clothes… bought especially for the day 😀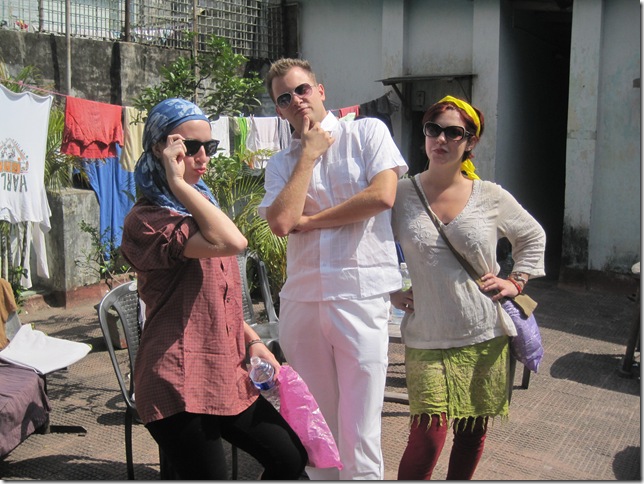 And of course an "after" picture… this is what holi does to a white outfit 😀 (I gave the clothes away to a beggar afterwards… he looked happy!)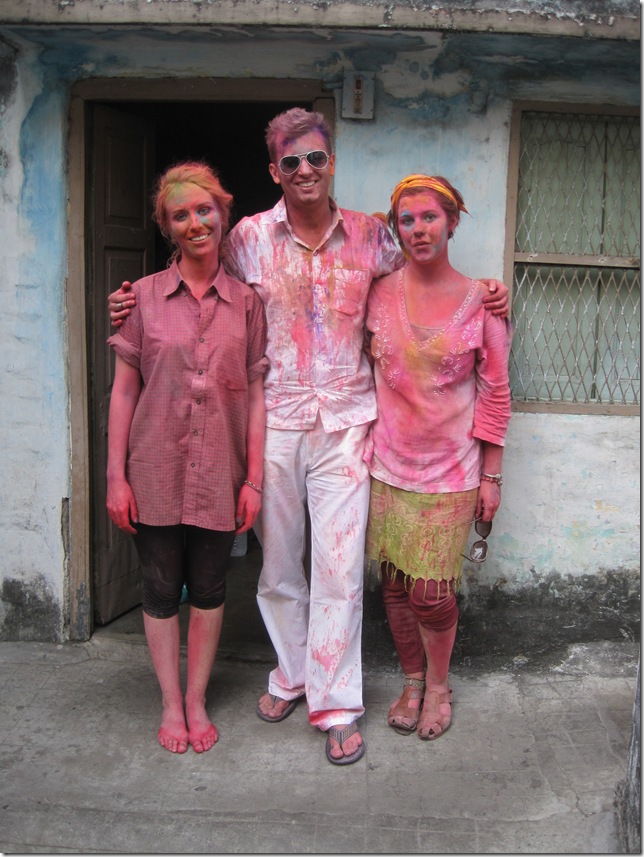 I did a visit to Mc Donalds to try the local Big Mac… ehm… except they don't sell beef of course… it IS India after all…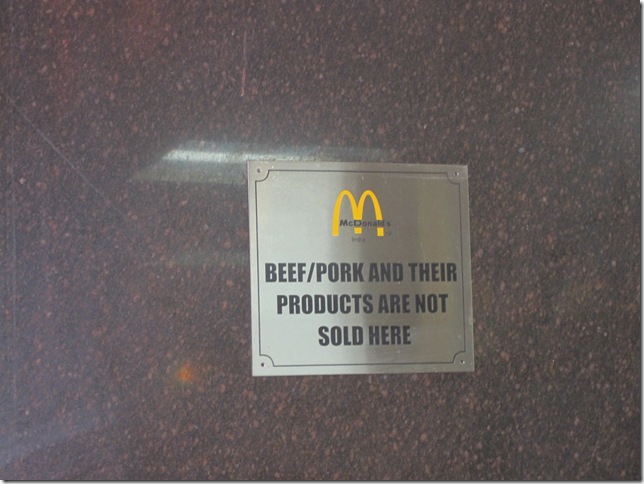 I love this construction… it feels so… ehm… safe somehow 😀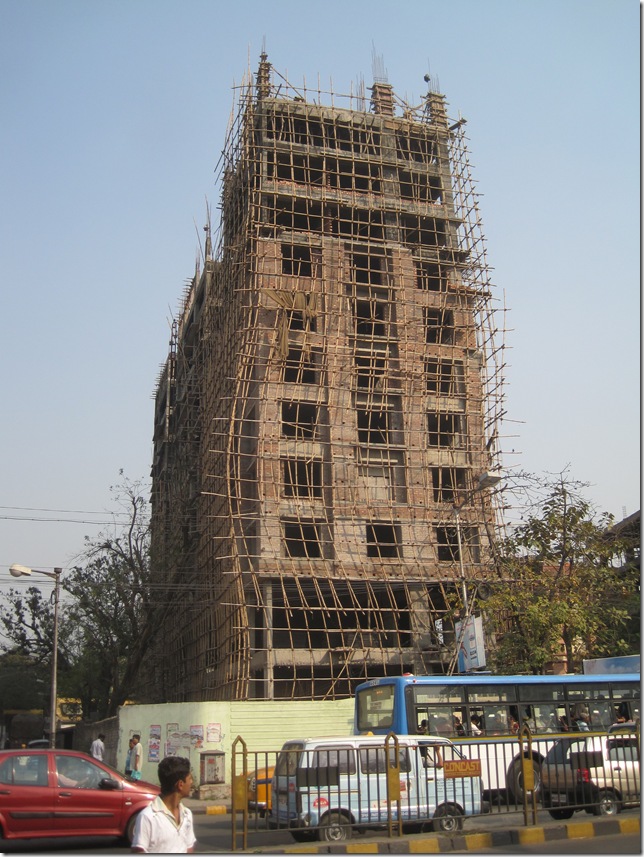 Out looking at a bridge with some couchsurfers and two Norwegian girls I met at the hostel.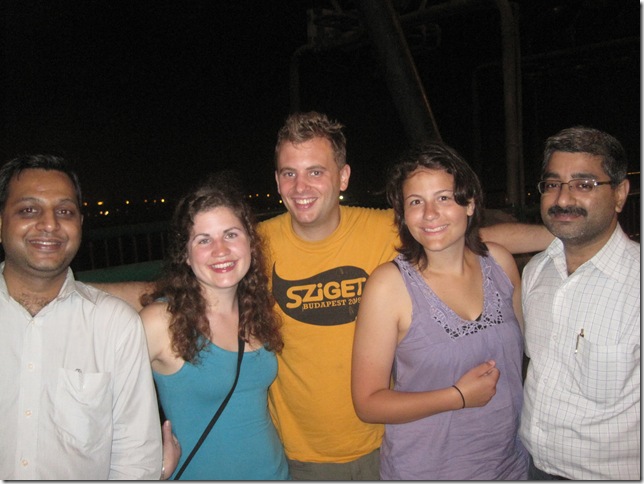 A quite common thing was that trucks had signs saying "Obey traffic rules" or "Stop" or "Please Honk" written on them… and yes… I actually do think the text was needed… because no-one seemed to care about the rules…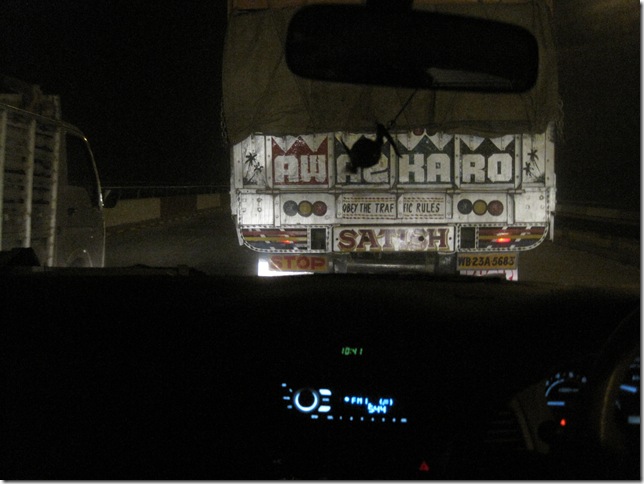 Is this a forrest? No, it is actually only one tree… but it is the biggest tree in south east asia…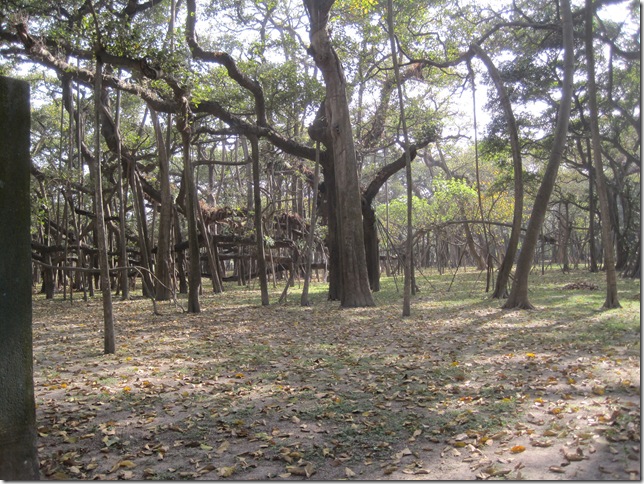 Some info on it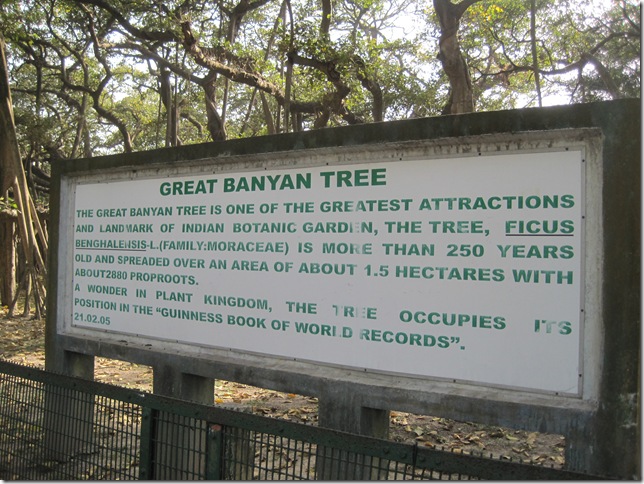 My Norwegian girls did a small movie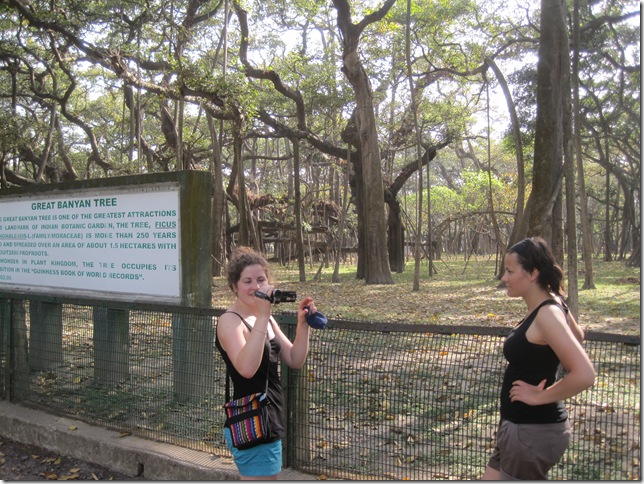 Weee… we are flying!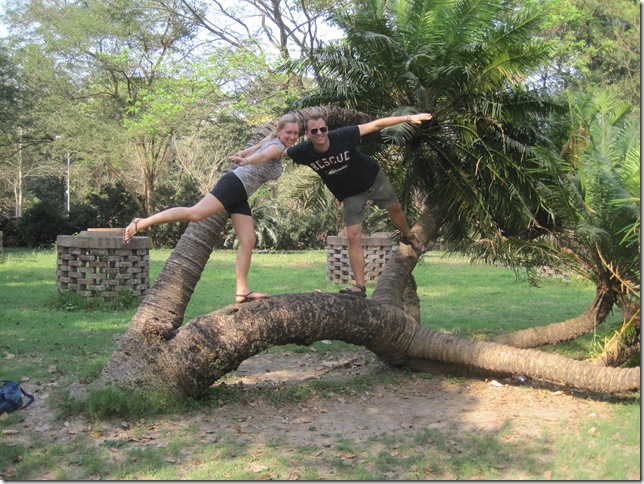 Paddling around with some couchsurfers
Boats are fun! 😀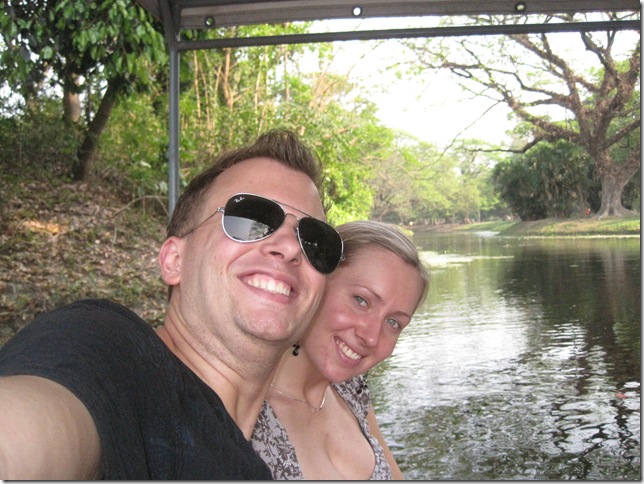 Last night in Kolkata. We are actually up on a rooftop with a great view in the background… ehm… I guess you will have to imagine it though 😀